Surveillance video shows Michigan woman allegedly reversing car into store
A woman in Michigan was arrested after surveillance video appeared to show her reversing a vehicle into a liquor store late last month.
Samantha Baxter, 38, is accused of driving into Blue Bird's Packaged Liquor in Muskegeon Heights and seriously injuring a customer inside, according to MLive.com.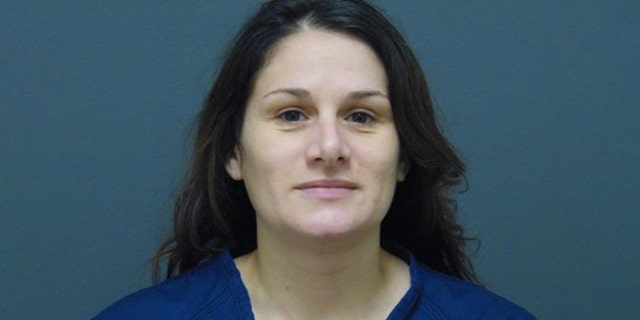 Baxter was reportedly released from prison less than a month before the Oct. 30 incident.
Security footage — taken from both inside and outside the store — shows the SUV reversing into the storefront. The indoor video shows a person flying backward after being hit by the vehicle.
"I don't know if she saw something but she went into reverse and she came 60 or 70 miles an hour and came right back and right into the front of the store," the store owner's son, Summet Singh, told WZZM.
VIRGINIA DRUG-DEALING MOM GETS 10-DAY JAIL SENTENCE AFTER PROVIDING MARIJUANA TO THREE CHILDREN
The man who was hit inside the store reportedly suffered a broken hip and a fractured leg.
Baxter was charged with driving under the influence of a controlled substance causing injury as a four-time habitual offender, according to reports.