Super Duper Tuesday Too: Voting Today in OH, FL, IL, MO, and NC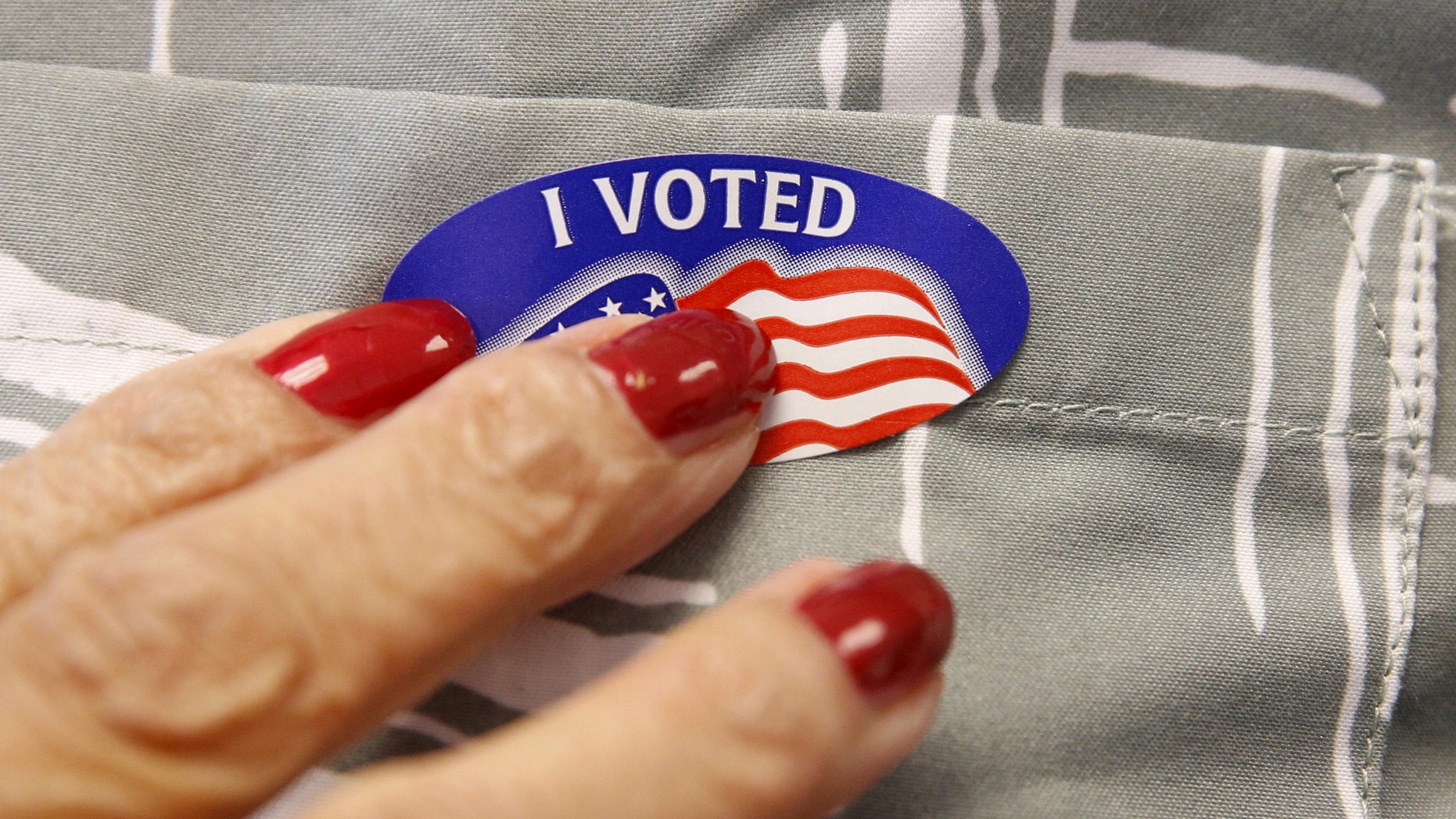 It's Super Tuesday Too!
Donald Trump would love to sweep the states voting today. They are Florida, Illinois, Missouri, North Carolina and Ohio. It's a huge day.
Hillary Clinton would like to permanently halt Bernie Sanders campaign with wins in most of today's voting states. She's leading in every state according to polling, but remember what happened in Michigan where she was leading polls and then got a surprise loss to Sanders. Today is a big test of her clout with working class voters.
The New York Times reports today, "There are 367 Republican delegates at stake Tuesday, far fewer than the 595 two weeks ago on Super Tuesday. But Tuesday nonetheless has the potential to decide whether Donald Trump has a clear path to the nomination. That's because the party has ruled that states holding their primaries on March 15 and later are allowed to award their delegates on a winner-take-all basis. Two of the largest states voting on Tuesday have chosen to do this: Florida and Ohio. Whether Mr. Trump can win the 1,237 delegates necessary to avoid a contested convention could easily turn on whether he can win one or both of these states."
The Wall Street Journal reporters Beth Reinhard, Patrick O'Connor and Reid J. Epstein write today:
"In a whirlwind of events on the eve of Tuesday's primaries, Donald Trump aimed to sideline two Republican rivals on their home turf by adding a stop in Ohio to chase down Gov. John Kasich and scoring an endorsement from Florida's attorney general over home-state Sen. Marco Rubio.
As polls show Mr. Rubio on the ropes in his own state, Mr. Trump stumped on Monday in a bellwether county with Florida Attorney General Pam Bondi, increasing the sting of what he hopes will be a knockout blow in the presidential primary.
Mr. Trump also hustled on Monday to Ohio, the other winner-take-all primary, where a victory would speed his drive to win the GOP nomination.
Florida and Ohio will allot 165 Republican delegates, a bounty that could give the front-runner an insurmountable lead on the way to the 1,237 needed to clinch the nomination. Mr. Trump currently has 460 delegates, compared with Texas Sen. Ted Cruz's 370. Mr. Rubio is in third place with 163 and Mr. Kasich has 63.
In the Democratic primary, former Secretary of State Hillary Clinton, who is leading in most state polls, also has the potential to put challenger Vermont Sen. Bernie Sanders in the rearview mirror with big victories on Tuesday. With only a slim lead in Ohio polling, Mr. Kasich brought reinforcements Monday in the form of 2012 GOP nominee Mitt Romney, signaling the broader attempt by the political establishment to try to hobble the New York businessman.
Mr. Cruz's five-stop campaign spree on Monday in Illinois -- which, along with North Carolina and Missouri, will proportionally dole out a total of 193 delegates on Tuesday -- reflected his strategy to siphon enough support to stay in second place. Mr. Cruz has targeted Missouri as his best chance for an upset."
Several live campaign events to watch today though it's fairly quiet on the campaign trail.
1000EDT -- OH Gov Kasich votes. Westerville, OH. LIVE via LiveU
TBA EDT -- Hillary Clinton plans 3 OTR stops in Raleigh, NC. POOL COVER
TBA EDT -- Hillary Clinton plans an OTR in Palm Beach, FL. POOL COVER
In other news today
President Obama meeting with Irish officials today.. and attends a "Friends of Ireland" luncheon at Noon.
1030EDT -- POTUS has bilateral meeting with Taoiseach Kenny of Ireland. POOL TAPE SPRAY
1200EDT -- POTUS attends the US Capitol for the Friends of Ireland Luncheon. LIVE
We're awaiting the President's decision on who to nominate for the Supreme Court vacancy left by the death of Antonin Scalia. Republicans are standing firm on vows to block any Obama candidate, but Democrats are turning up the pressure to fill the vacancy, and the President's choice may reflect a push to get someone both sides would agree to support.
The Obama administration also reportedly set to withdraw its plan to permit oil and gas drilling off the southeast Atlantic coast.  It would be a big policy shift, and a continuation of the White House efforts on the environment.
Havard Law dropping a crest some called racist.
Three police officers shot in the latest violence in Chicago. 1 criminal was shot and killed.
Good news on the drought in California. A series of huge storms has partially filled some reservoirs to levels not seen since 2013. Last year, the governor ordered a 25% cut in water consumption. It may get revisited if the reservoirs fill up in the Spring melt.
A new study suggests rising sea levels from global warming will disrupt millions who live in coastal areas of the U.S.
Big news out of Syria. Russia is withdrawing some of its forces and war planes.  Russia says its coordinating the draw down with Bashir Assad..Five years ago today, protests began in Syria that led to a civil war that has killed hundreds of thousands.
A U.S. air strike likely led to the death of ISIS leader Omar Shishani… an ISIS "minister of war."  He was one of the terror groups "most wanted."
The North Koreans are making more threats as U.S./South Korea war games continue. The North says it will test another nuclear bomb.
Watch stocks today after a tough overnight for international stocks.
Avon announced today it is cutting 2,500 jobs and moving its operations to the U.K. after several quarters of struggles.
For more news, follow me on Twitter: @ClintPHenderson