Substitute Teacher Throws Chair After Accusing Student of Throwing Jellybeans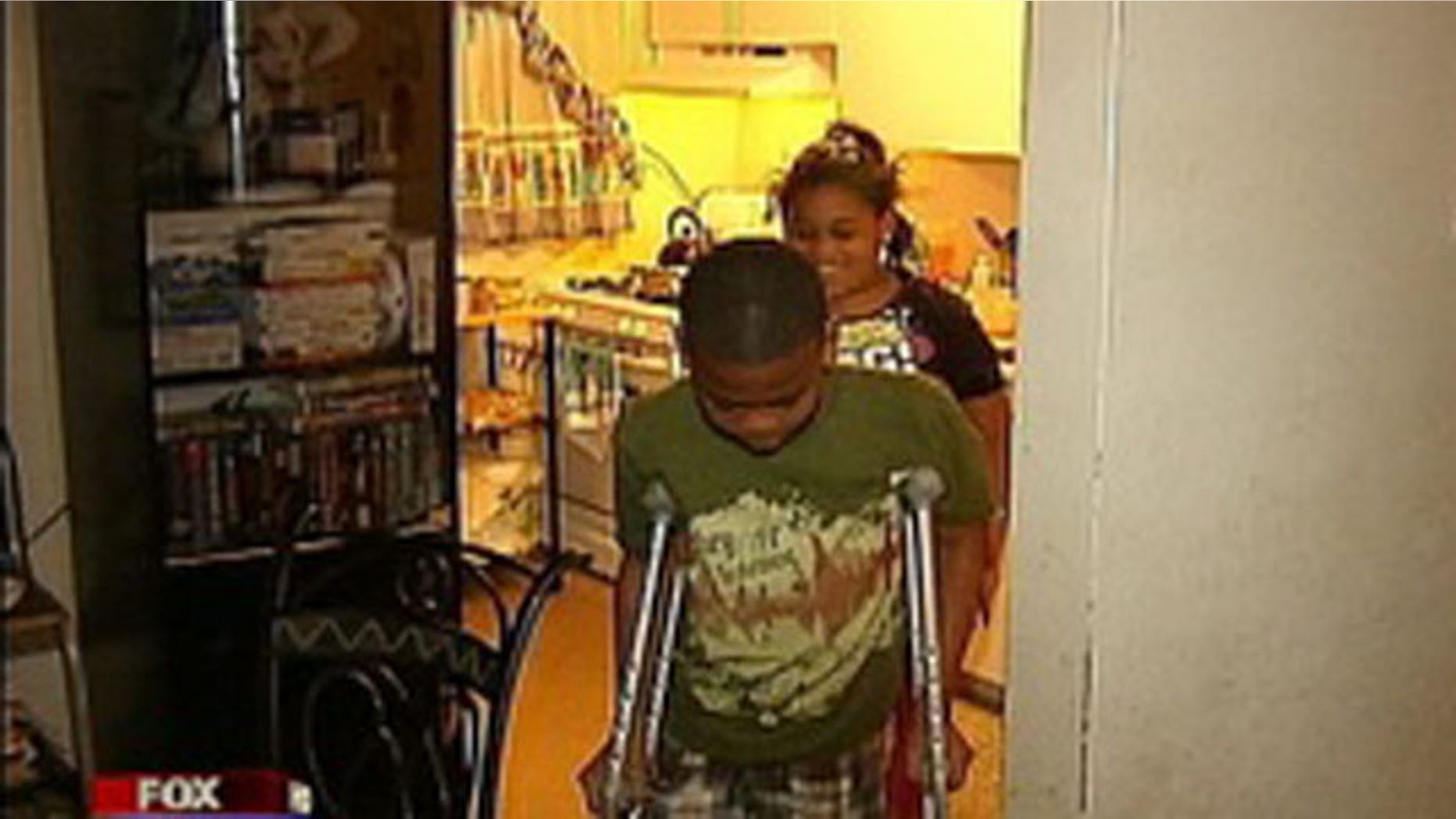 Seventh grader, Tyrone Woods Jr. said a substitute teacher accused him of throwing jellybeans at him. As he denied it, he said the teacher picked up a chair.
During first period the 13-year-old and his classmates were in the gym playing basketball 
"I had shot the ball, made a basket and I turned my back to go to the three-point line," said Woods Jr.
Suddenly, things quickly turned chaotic.
"He said, I think you threw it so I backed away from him. So that's when he had the chair in his hands, he grabbed it with two hands and threw it towards my way and I tried jumping over the chair and it hit the inside of my ankle," said Woods Jr.
Woods Jr. left the classroom, limped down the hall and called his parents.
The little boy ended up with a fractured his ankle.
"He needs to be held accountable. There's no question about it. He needs to be held to the same standards that you or I would be held at if we threw a chair at a student or at anybody," said Woods Sr.
The school said they have removed the teacher from the school and are investigating the incident.