Striking a sour note: California man arrested with 800 pounds of stolen lemons, cops say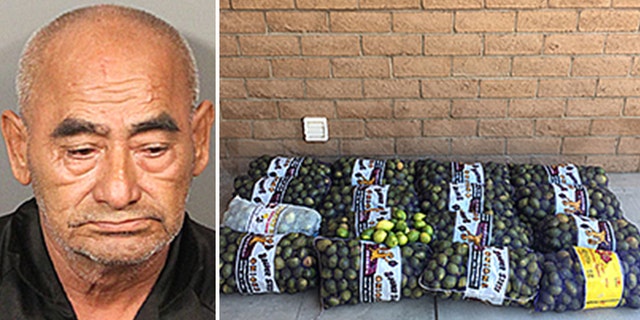 A California man was caught Friday with an unusual haul: 800 pounds of stolen lemons, cops said.
Dionicio Fierros, 69, of Los Angeles, was taken into custody for theft of agricultural products, the Riverside County Sheriff's Office stated in a news release.
The lemons were spotted during a traffic stop in Thermal, southeast of Palm Springs. Deputies said they found "800 pounds of freshly picked lemons in the vehicle," and that they'd been swiped from a nearby farm.
Fierros' arrest comes as authorities have been investigating recent agricultural thefts from local farms in the cities of Thermal, Mecca and Oasis.