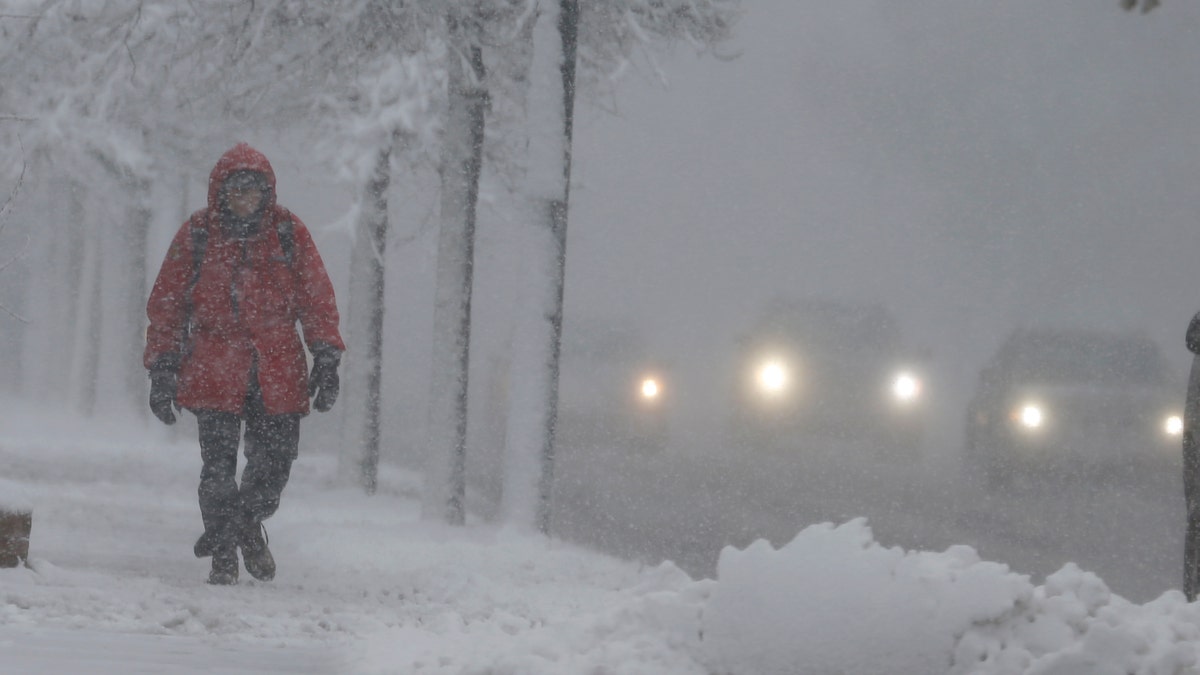 A powerful spring storm forced Denver's airport to shut down Wednesday and could dump more than a foot of snow as it bears down on the Midwest.
Continued snow and blowing wind has reduced visibility at Denver International Airport so officials say it's not safe for aircraft to take off or land. It's also made the road to the airport impassable. The airport is asking passengers already at the airport to remain there until conditions improve and they can safely drive away.
Blowing snow has also shut down long stretches of Interstates 25, 80 and 70 in eastern Colorado and Wyoming and closed some schools there and in South Dakota.
Forecasters say the storm is set to sweep across northern Iowa, southern Minnesota and central Wisconsin on Wednesday before hitting northern Michigan.
Green Bay, Wisconsin, is in the storm's bull's-eye. National Weather Service meteorologist Jim Skowronski says the storm could dump 8 to 14 inches of snow in central and east-central Wisconsin, with the heaviest snow falling during the day Wednesday.
About a foot of snow is expected in southeastern Minnesota through western Wisconsin.
In the south, forecasters said severe weather, including a tornado or two, could occur Wednesday afternoon and evening from near Dallas into the Ozarks before moving across the Mississippi River early Thursday.
The Associated Press contributed to this report.