Stolen military equipment worth more than $1M sold on eBay, testimony reveals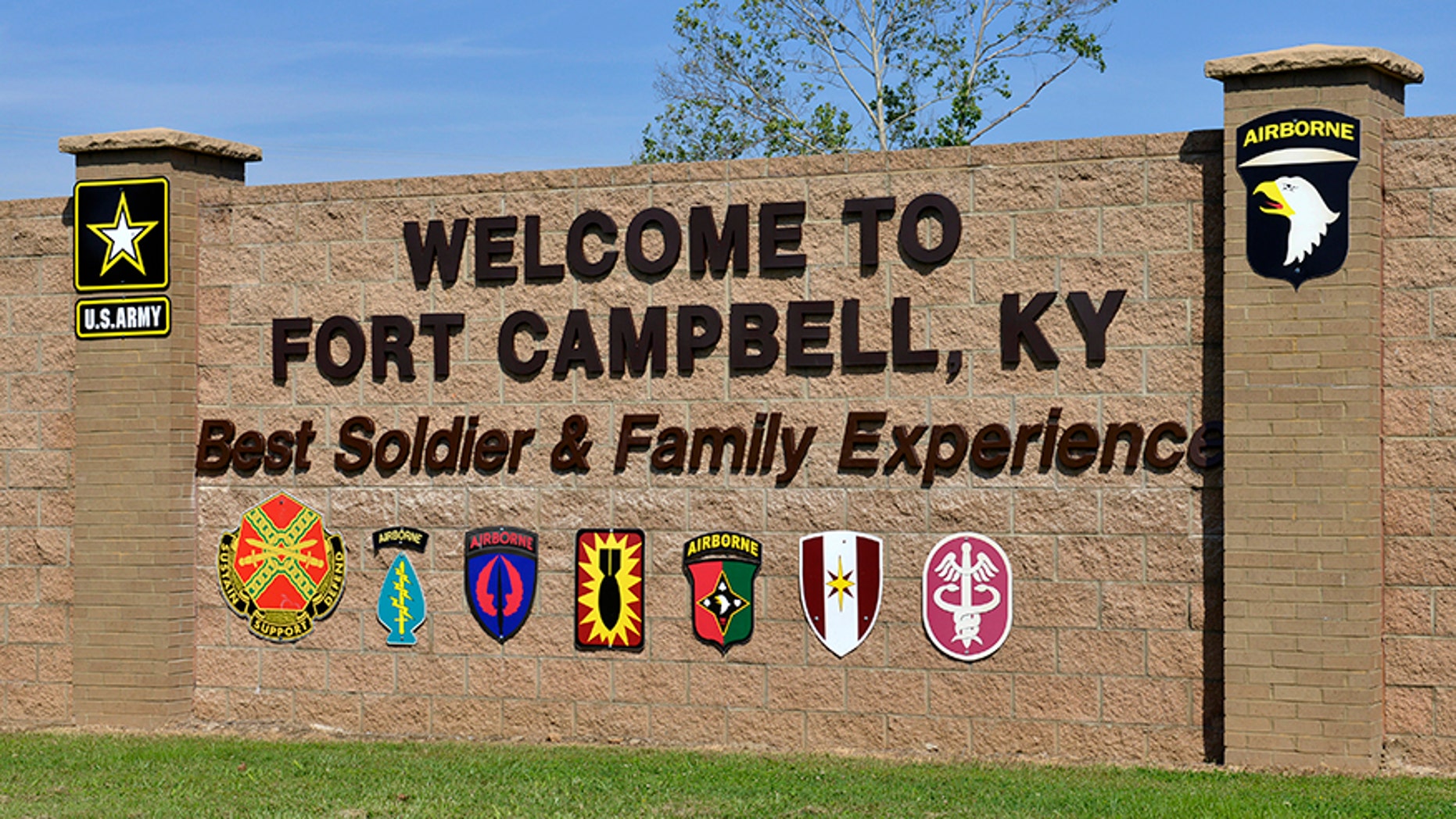 More than $1 million of U.S. military equipment was stolen from a base in Kentucky and sold on eBay, according to testimony from a federal trial this week.
John Roberts, a 27-year-old from Clarksville, Tennessee, testified Wednesday that he didn't know the equipment he received was stolen.
"I didn't try to hide anything," Roberts said Wednesday. "That's why I filed taxes on everything I sold on eBay. I thought it was okay."
The equipment – some of which was resold to buyers in Russia, China, Mexico, Hong Kong, Kazakhstan and Ukraine – included machine gun and rifle parts, helmets, guns, medical equipment, gun sights, body army and more.
TRUMP PLANS TO LIFT OBAMA-ERA BAN ON GIVING LOCAL POLICE MILITARY EQUIPMENT
Roberts said soldiers from Fort Campbell told him the equipment was legally purchased from other soldiers, or that the Army was throwing the equipment out, The Tennessean reported. He also said he didn't know that he needed to have a license to export certain items overseas.
But a former business partner of Roberts', Cory Wilson, testified that the two would find soldiers selling military items through classified ads or on Facebook, and ask them for more expensive or harder-to-find items.
Wilson and Roberts shared a warehouse in Clarksville where they stored the equipment, but Roberts said they were not sharing funds. Roberts said the two just had a shared interest in selling things on eBay.
The men removed packaging on the equipment that identified it as government property and used fake descriptions on shipping labels to avoid suspicion, Wilson said.
Wilson pleaded guilty to buying and selling stolen military equipment, wire fraud and violating the Arms Export Control Act.
In 2014, the U.S. Customs and Border Protection agency notified Roberts that it had seized a military flight helmet he tried to ship overseas. The Customs letter noted that he was required to have a license to export that item. Roberts said he didn't remember reading that paragraph.
MATTIS FREEZES TRUMP BAN ON TRANSGENDER TROOPS PENDING REVIEW
Michael Barlow, a former Fort Campbell platoon sergeant who pleaded guilty to theft of government property and conspiracy, testified that they started small, but eventually escalated to truckloads of military equipment. He said Roberts even gave him a "Christmas list" of items he wanted the soldiers to steal in Afghanistan and bring back to the United States.
The scheme allegedly operated from 2013 until 2016.
Roberts is being tried in Nashville on charges of wire fraud, conspiracy to steal and sell government property and violating the Arms Export Control Act. Six soldiers and his civilian business partner made plea deals in exchange for their testimony.
A 14-member jury will hear closing arguments and begin deliberations in the case on Thursday.
The Associated Press contributed to this report.