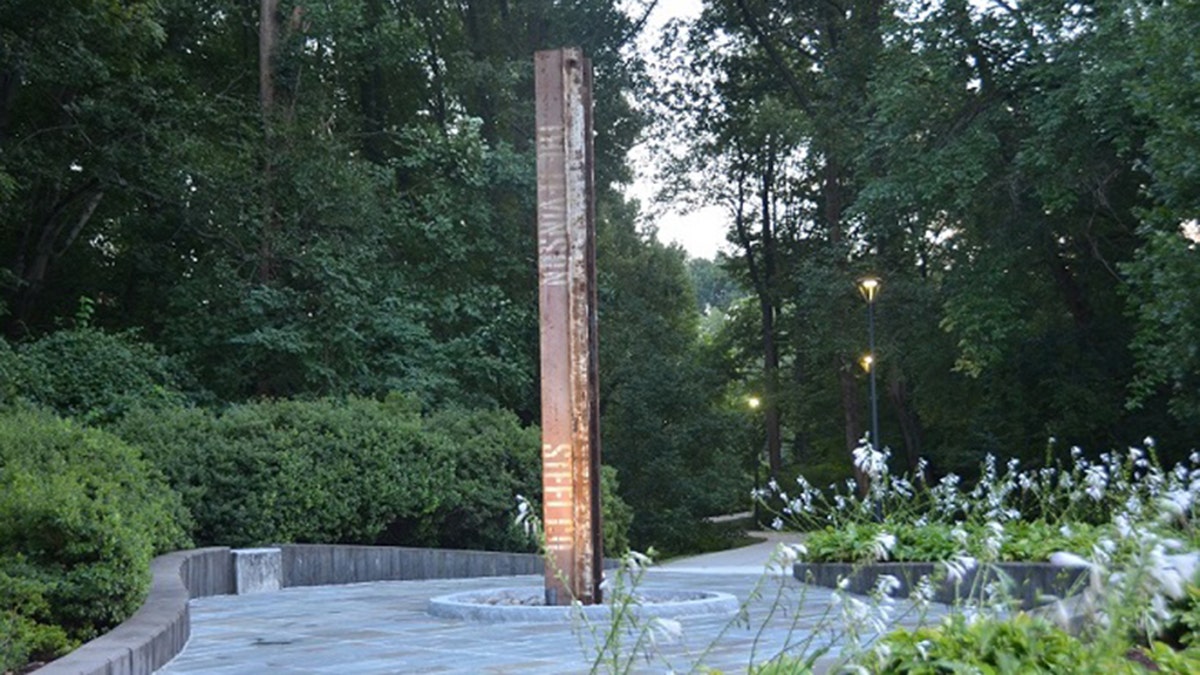 A rust-colored steel column salvaged from the debris of the World Trade Center has been moved to its new memorial location, along a forested walkway outside CIA headquarters just outside the nation's capital.
The column weighs 9,000 pounds and is more than 17 feet long. It was from World Trade Center Building Six, found on basement levels.
The Port Authority of New York and New Jersey gave the artifact to the CIA in late 2011, and it's been housed inside the headquarters until this year.
CIA Museum Director Robert Byer said in its original location, the relic was a haunting reminder to passers-by.
"Because it was in a contained space, when you walked past it, you noticed the scent of smoke. Fifteen years later, you could still smell the smoke from 9/11," Byer said on the CIA's website.
On Sept. 11, 2001, terrorist-guided airplanes were flown into New York's World Trade Center and the Pentagon, and a third one crashed in a field in Pennsylvania, in an attack planned by Al Qaeda mastermind Usama bin Laden. Bin Laden was killed in May 2011 during a U.S. Navy SEAL raid in Pakistan ordered by President Barack Obama. Nearly 3,000 died in the attack.
CIA staff gathered Tuesday for a moment of silence at 8:46 a.m., the exact time when the first plane hit the World Trade Center.
CIA Director Gina Haspel told her staff in a note reflecting on the 17th anniversary: "Every year, the anniversary of 9/11 is a time for both remembrance and renewal. It's a time to remember not only the lives we lost, but also the resilience of the American people, the strength of our values, and our determination to stand up to terrorism."
She added: "As much as anyone, CIA epitomized our nation's fighting spirit following 9/11, putting boots on the ground in Afghanistan only 15 days after the attacks."
Fox News' Catherine Herridge and The Associated Press contributed to this report.