Stamp collector offering $100G for 'Inverted Jennies'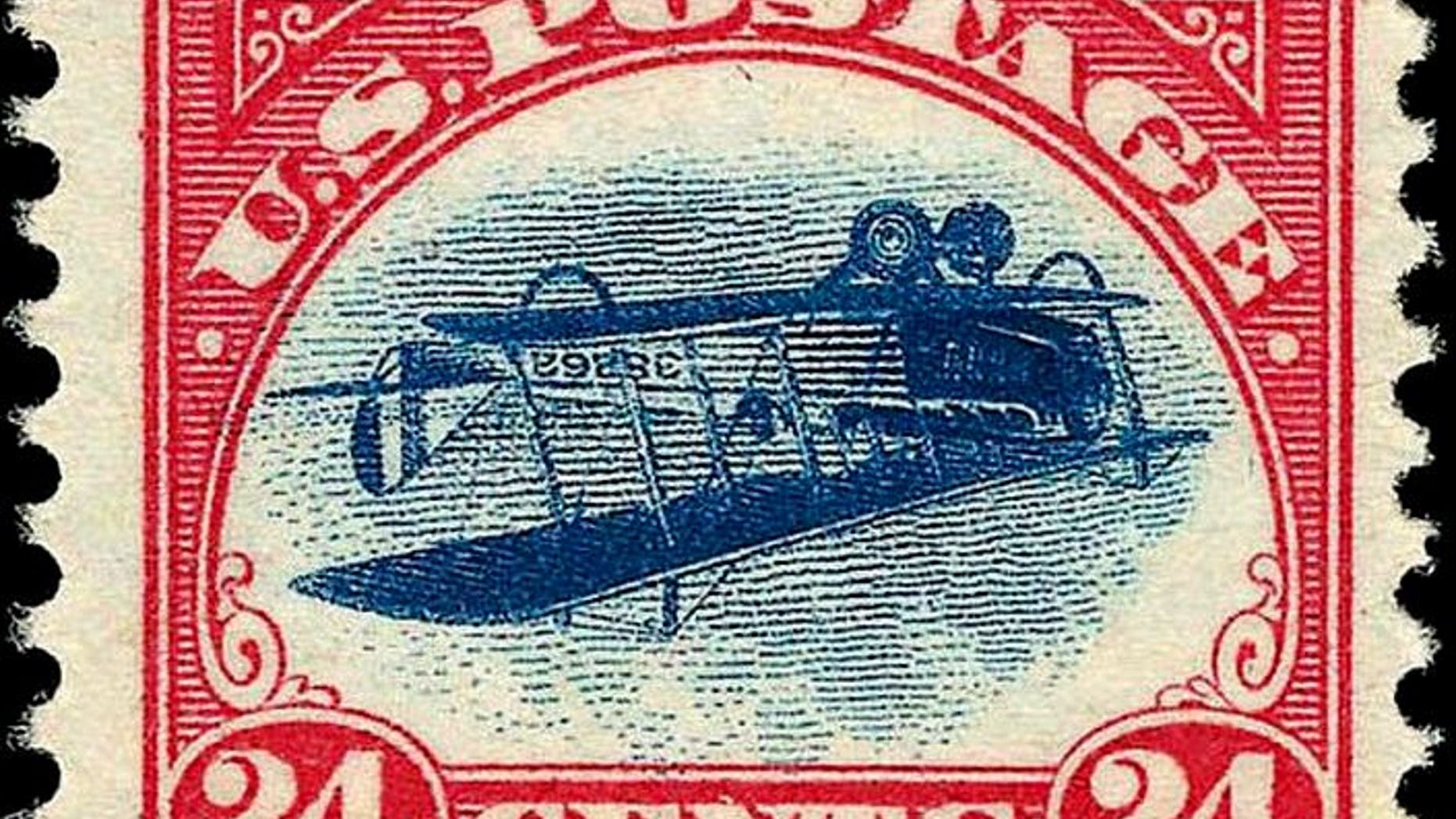 A prominent stamp dealer is reportedly offering $100,000 for two missing 24-cent stamps known to collectors as the Inverted Jenny, nearly 60 years after they were stolen.
Donald Sundman, president of New York's Mystic Stamp Company, said Saturday he will pony up $50,000 apiece for the stolen stamps that feature an upside-down Curtiss JN-4 biplane. The American Philatelic Research Library in Bellefonte, Pa., which was given ownership of the stamps in 1980, is also offering a $10,000 reward for information leading to their recovery, The New York Times reports.
"It would be a great thing for the library if these stamps were recovered," Sundman told the newspaper.
In 2005, Sundman made headlines when he was a party in a deal involving a different set of four Inverted Jennies that were valued at nearly $3 million.
The original stolen set belonged to Ethel B. Stewart McCoy, a well-known collector of her era. Her stamp was one of just six surviving intact from the original sheet of 100 misprints. She received a set of four as a gift in 1936 from her first husband, the newspaper reports.
FBI officials have investigated the disappearance, and two surfaced following the theft, once in 1958 and again in 1980. A Chicago stamp dealer named Louis Castelli at the time did not adequately explain how he obtained it and the crime was not pursued by federal officials since it was unclear whether the stamp's value surpassed the necessary $5,000 threshold to investigate.
Twenty years later, Castelli offered the stamps again for sale. FBI officials seized them this time, but did not charge him with a crime, the newspaper reports.
Other examples of the Inverted Jenny have sold at auction for as much as $575,100. Anyone trying to sell one that belonged to McCoy, however, would be forfeited, however, since it's still considered stolen.