Spokesman: Shots fired at NC high school, suspect in custody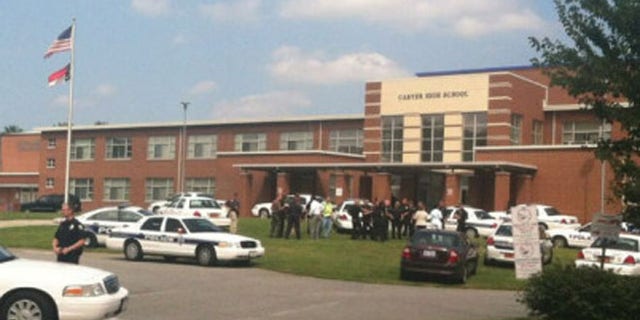 A school spokesman says there has been a shooting at a Winston-Salem high school and that a suspect is in custody.
Winston-Salem-Forsyth County Schools spokesman Theo Helm said the shooting occurred at Carver High School Friday afternoon. It is on the city's northeast side.
According to MyFox8.com, one victim sustained a non-life threatening injury. Officials also said one person is in custody.
The incident is the second gun-related incident for the school this year. Back in January, a Carver High student was charged with possession of a weapon on school property after the juvenile brought a gun to school.
Police located the unloaded .22 caliber pistol in a book bag, after the school was placed on lockdown for forty-three minutes, while officers searched for the weapon, MyFox8.com reported.
Click for more from MyFox8.com
The Associated Press contributed to this report.