South Dakota coach says he's relieved after announcing he's gay in blog post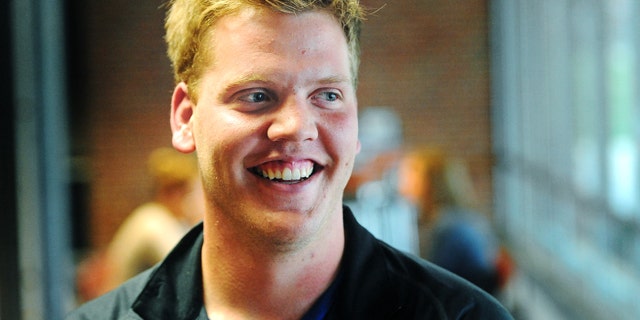 NEWYou can now listen to Fox News articles!
A girls' volleyball coach for a Catholic high school in South Dakota says "I can breathe" now that's he come out as gay in an online essay earlier this week.
"I can breathe, I can smile, and I'm not afraid to cry, and I'm not afraid to feel what I'm feeling," Nate Alfson, 25, told the Sioux Falls Argus Leader. He is the first openly gay high school coach in the state.
Writing in outsports.com., the coach at St. Mary High School in Dell Rapids said,"I identify myself as a gay, Christian, athlete with a lot of different interests. I am writing my story to share with the world that it is OK to be who you are born as and feel confident about it. I have found that there are other people in the world just like me and I don't have to feel alone any longer.
"I haven't yet told officials at the Catholic high school where I coach volleyball," he wrote. "This might be a challenge but I am confident it will work out for the best and the Earth will still keep turning regardless of the outcome. I hope it doesn't affect my opportunity to be a good role model for the athletes."
The coach also told the Argus Leader that he was unsure if he has signed a multi-year contract or if it was for the last school year only but that St. Mary officials were aware that he is interested in coaching the team again for the upcoming season.