South Carolina murder suspect captured after woman found slain in ditch, sheriff says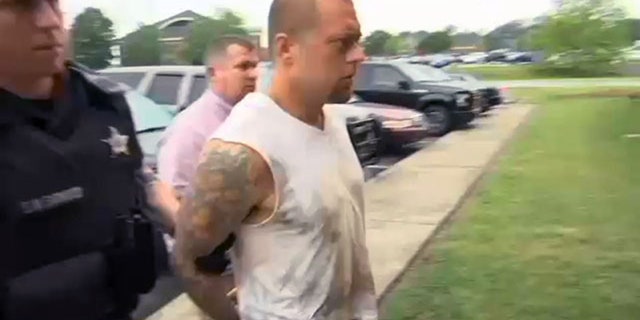 NEWYou can now listen to Fox News articles!
ANDERSON, S.C. – An investigation is underway after a woman was found shot to death in a ditch and her truck was reportedly stolen in Anderson County, according to Deputy Coroner Charlie Boseman.
Boseman said 39-year-old Crystal Marie Kuykendall of Pelzer was shot at the intersection of Level Land Road and Wright School Road sometime before 3 a.m. Thursday.
Deputies wearing tactical gear were later seen investigating along Scott Road in Anderson County. Deputies on scene said the investigation was connected to the suspect in the deadly shooting.
SLED confirmed that one of their dog teams was sent to assist Anderson County deputies in the investigation.
Boseman said the victim was reportedly driving a truck with another woman and a man inside, according to the female passenger, who was still at the scene when investigators arrived.
The female passenger told deputies the man shot the driver and then took off in the truck.
The suspect has been identified as 33-year-old Zachary Earl Powell, who has been charged with murder in connection with Kuykendall's death. Sheriff Chad McBride said the suspect and victim appear to be acquaintances.