Murdered Delaware trooper served the force for nearly a decade
The Delaware trooper who was shot and killed Wednesday afternoon in the parking lot at a convenience store in Bear has been identified as Cpl. Stephen J. Ballard, an 8 1/2-year veteran of Delaware State Police.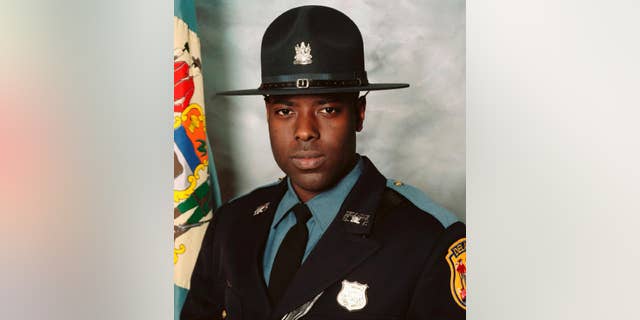 Ballard, 32, was assigned to patrol at Troop 2, Glasgow.
TROOPER'S KILLER SHOT DEAD AFTER BARRICADING HIMSELF IN HOME
He was investigating a suspicious vehicle in the parking lot of a Wawa convenience store with two people inside when one man got out and shot the trooper several times before escaping, police said. The other man in the car was arrested at the scene.
Police tracked down the gunman to his home near Middletown, about 15 miles from where Ballard was shot. He died in a gunbattle with law enforcement after storming out of the house, ending an overnight standoff.
Ballard graduated from the police academy in 2009 and was part of the 80th Delaware State Police recruit class, The Dover Post reported.
Delaware Governor John Carney ordered both U.S. and state flags to be flown at half-staff in memory of Ballard, whose body was taken to state medical examiner's office for an autopsy.
Wawa officials said in a statement that they were "deeply saddened" after the shooting and that the store would remain closed until Saturday "out of respect to the officer, our associates and all those affected."