Soros-backed DA cuts deal giving no jail time to 'wasted' bus driver who killed cyclist in crash
Anthony John Diaz, 39, was dragged under the bus over 100 feet and pronounced dead at the scene
A progressive district attorney in Austin, Texas was slammed after he cut a no-jail deal with a bus driver accused of fatally hitting a bicyclist while high on prescription drugs.
Travis County District Attorney Jose Garza's plea deal with former Austin CapMetro bus driver Mindi Stafford was cited by a retired police officer and local lawyer as another example of the George Soros-backed prosecutor not standing up for crime victims.
Garza's office agreed earlier this month to allow Stafford to plead down from manslaughter to criminal negligent homicide which had her avoiding time behind bars with a deferred adjudication for seven years and community service, Fox 7 Austin reported.
Stafford was behaving strangely and talking to herself while driving a city bus at the University of Texas-Austin campus in January 2019, before she fatally struck 39-year-old bicyclist Anthony John Diaz, bus passengers told officials. Stafford, who failed a sobriety test at the scene, had a backpack with her that contained four different prescription medications that had side effects that included confusion, dizziness and drowsiness but did not test positive for alcohol or illegal drugs.
Security footage showed that Stafford did not hit the brakes until after striking Diaz, and law enforcement officials said it was clear that the 11 people on the bus at the time saw Diaz before the crash.
SOROS-BACKED PROSECUTOR PUSHED BY MISSOURI AG TO RESIGN HAS HISTORY OF SCANDALS, ALLEGED MISCONDUCT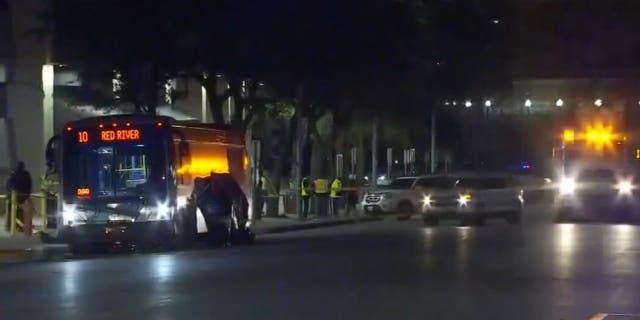 Diaz was dragged under the bus for over 100 feet and was declared dead at the scene.
Attorney Adam Loewy, who represented the Diaz family in a civil case against the city and negotiated an undisclosed settlement, told Fox News Digital that Stafford was "wasted" and "swerving all over the road" while passengers told her to slow down. The plea sent a "clear message" that you won't get in serious trouble in Austin if you get behind the wheel while inebriated, the attorney claimed.
"This is crazy," Loewy said. "How do you drive under the influence in a bus, go into the bike lane, plow somebody over and don't serve a day in jail? I'm not saying that she needs to serve 20 years in prison but maybe a month?"
GEORGE SOROS-FUNDED DAS REPRESENT 20% OF AMERICANS AFTER $40M WAS FUNNELED INTO RACES, REPORT FINDS
In September 2022, Garza's office agreed to give 19-year-old Leo Anthony Carreto-Lopez a 10-day sentence for killing 19-year-old Teresa Gonzales, a passenger in his car, in a drunk driving crash.
Dennis Farris, the president of the Austin Police Retired Officers Association and an Austin police officer for 25 years, told Fox News Digital he does not "understand what's going on with the DA's office" and agrees with Loewy that some jail time was necessary in this instance.
"You have somebody who killed somebody while they were impaired, will face zero consequences for what they did," Farris said. "The person needed to go to jail. They needed to go to prison."
Garza, a progressive activist with no previous experience as a prosecutor, ran on a platform of "reimagining" policing and prosecuting police officer and was elected as Travis County district attorney in January 2021.
LEFT-WING BILLIONAIRE GEORGE SOROS FUNNELED AT LEAST $131 MILLION TO MEDIA GROUPS FROM 2016-2020, STUDY FINDS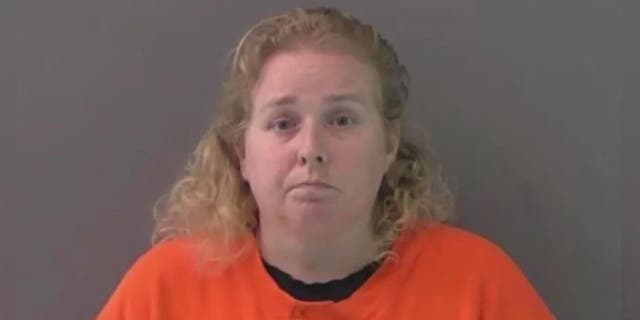 Garza, like many prosecutors by the liberal mega donor across the country, has earned criticism, especially from families of crime victims, for lenient sentencing policies and rising crime.
"You have to start sending a message to the criminals that it's not okay to commit crimes in Austin and in Travis County," Farris said. "And if you do, you're going to go to jail. There are going to be consequences. As long as we quit holding criminals accountable for their actions. They're gonna keep doing it."
Loewy told Fox News Digital that he often warns his clients who are involved in crashes where a drunk driver is involved that the district attorney in Travis County is not going to "get any sort of justice on their behalf" and that the families are often upset with how the cases play out.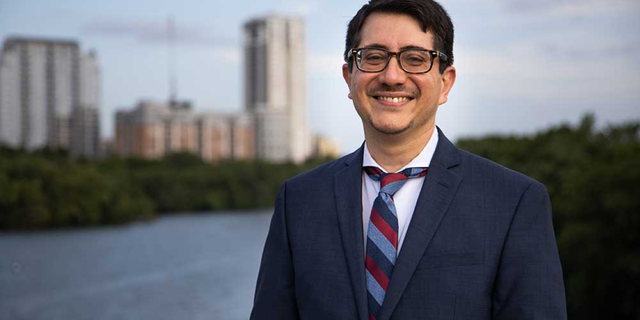 "Getting civil compensation money is important, but you're just kind of conditioned to believe in this country that if somebody breaks the law, they're going to serve jail time for it," Loewy explained. "Especially if they seriously injure or kill someone. I think it's extremely painful and I think they're very aware it's very political at this point. He has a view of criminal justice which is different than most people's views and it does upset them, very much so."
Farris told Fox News Digital that deferred adjudication means that Stafford is essentially on probation for seven years and if she "keeps her nose clean" throughout that period she will have a clean record like "nothing happened." Farris also warned that this case serves as another example of how the probation system in Travis County is becoming overwhelmed.
CLICK HERE TO GET THE FOX NEWS APP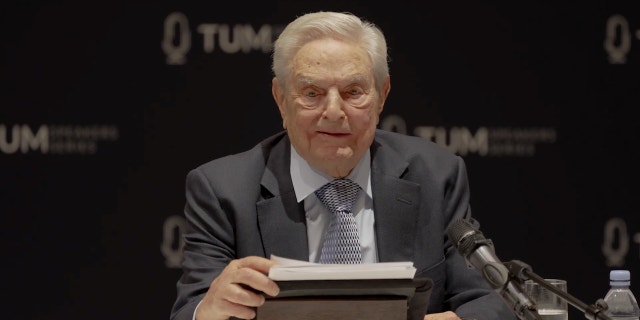 "They're putting a lot of burden on these probation officers who are already overworked to keep up with these criminals who should be in the penitentiary," Farris said.
"It literally is sending a message to the criminals in Travis County to go ahead and commit crimes, the DA is going to let you off, and you can go back to committing crimes," Farris said.
DA Garza's office did not respond to a request for comment from Fox News Digital.