Son, second person arrested in Bronx dismemberment case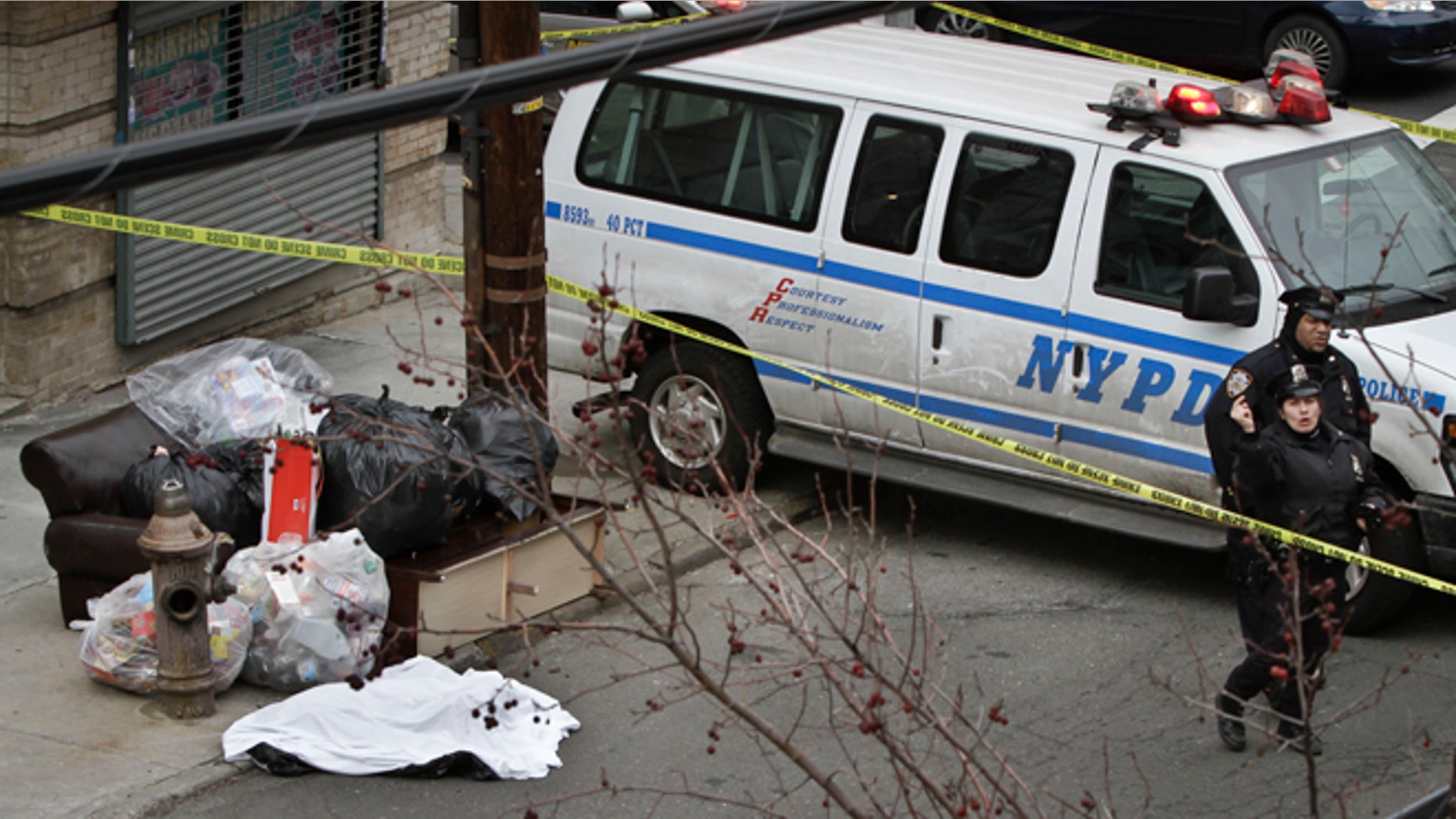 NEW YORK – Two men -- including the victim's son -- were arrested Wednesday on charges of cutting up a woman whose dismembered remains were found in trash bags on city streets, but police said it wasn't yet clear who killed her.
The son, Bahsid McLean, 23, and his 26-year-old acquaintance William Harris were arrested on charges of unlawfully dissecting a human body and hindering prosecution, but not on murder or manslaughter charges. Police said they were still investigating, however, and that one of the men might be responsible for Tanya Byrd's death.
It wasn't immediately clear whether McLean, whose family described him as a troubled man who had long harbored anger toward his mother, or Harris had lawyers. No phone numbers could be found for the suspects' homes.
Meanwhile, medical examiners worked to determine how the victim was killed in the chilling case, which came to light when a local resident's dog sniffed out one of the bags early Tuesday on a Bronx street.
Byrd, a 45-year-old home health aide, was last seen Monday.
Her remains were stuffed in four bags and scattered along four blocks, police said. The resident's dog found the first bag -- a heavy-duty plastic garbage bag stuffed in a duffel bag, with the woman's bloodied leg inside -- in a trash pile in the Melrose neighborhood.
Police then found the three other bags and their macabre contents, including the victim's head, part of her torso and other limbs.
Witnesses told police an SUV dropped the bags off sometime during Monday night or early Tuesday morning.
Friends described Byrd as upbeat and generous.
"Anything you would have needed, she would have given it to you," friend Elizabeth Cruz told WCBS-TV.
McLean had a history of psychiatric problems and animus toward his mother, relatives told local media.
"He did destructive things," his father, James McLean, told the Daily News. "He set fires; nobody could control him."
While the case and its discovery were particularly gruesome, there have been similar episodes in the city in recent years.
In one bizarre case, a passer-by found a 28-year-old woman's body in a suitcase while rummaging through some trash in East Harlem in December 2010. After releasing surveillance-camera video of a man wheeling the suitcase down a sidewalk in the area, police arrested Hassan Malik.
He ultimately told detectives he got into an argument with the woman, Betty Williams, choked her with an electric cord, packed her in the luggage and abandoned it in a street, according to a court document.
Malik, 57, is serving a 20-year prison sentence after pleading guilty to manslaughter.
In another case, a 17-year-old girl's body was found wrapped in garbage bags in a Bronx alley in September 2009. The girl, Jamia Hazel, had been stabbed to death.
A 27-year-old man, Darrell Spencer, is awaiting trial on murder and other charges in her death. He has pleaded not guilty.