Some Fire Evacuees Return Home, While Weather Fuels Flames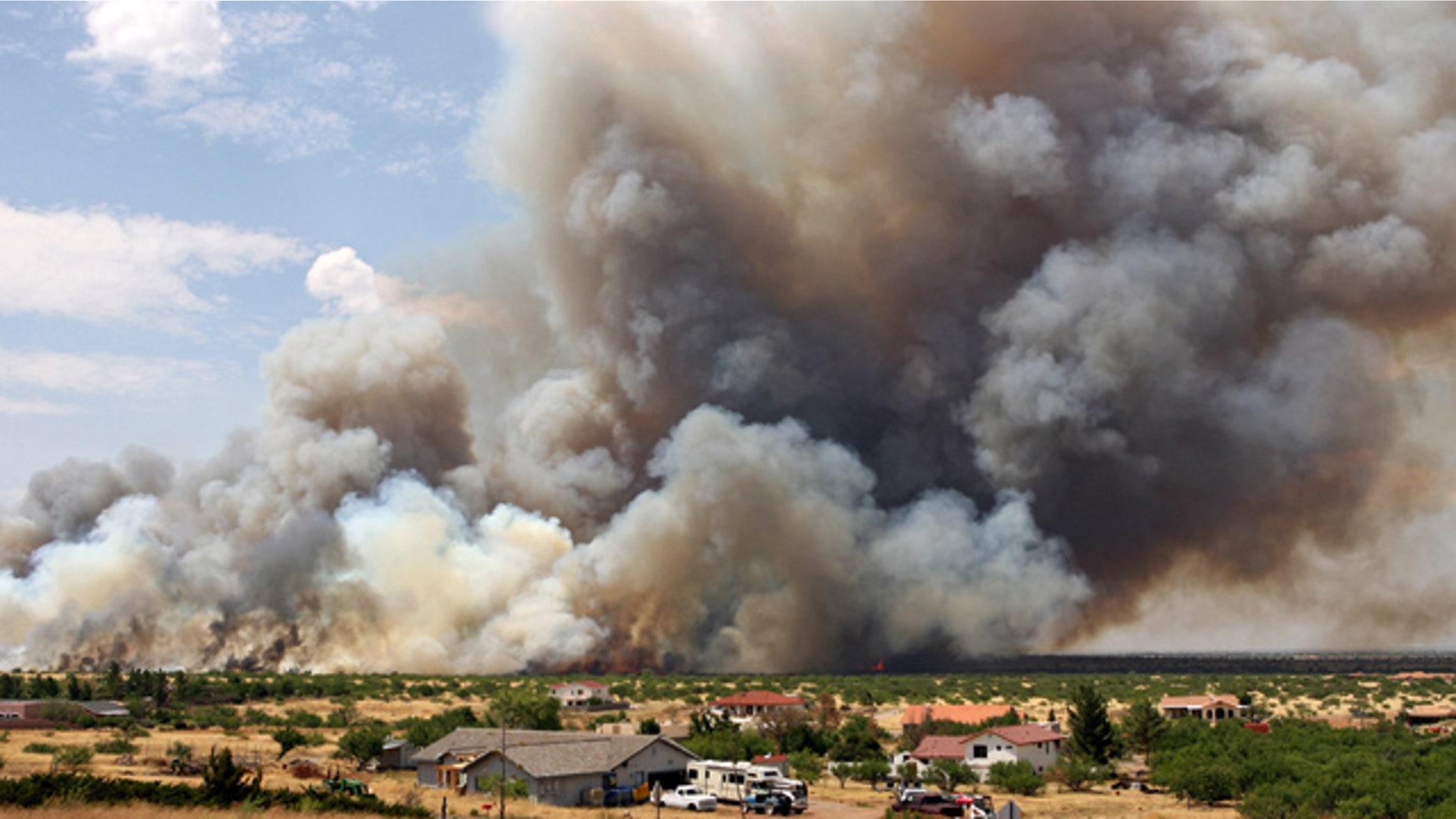 PHOENIX – Firefighters worked to steer the largest wildfire in Arizona history away from a town where residents fled the approaching flames, while some others evacuated because of blazes around the U.S. Southwest were allowed to return to their homes.
In western New Mexico near the Arizona border, most of the small town of Luna evacuated as a precaution Saturday afternoon as strong easterly winds pushed the massive Wallow fire from Arizona further into New Mexico.
New Mexico State Forestry spokesman Dan Ware said later at night that Luna was no longer immediately threatened by flames, after crews worked through the day to move the fire around the community of 200 people.
Residents of Alpine, Arizona, were allowed to return to their homes Saturday morning after being forced out for more than two weeks, but residents of the town of Greer still remained evacuated.
The Wallow fire has consumed about 782 square miles and more than 4,500 firefighters were trying to stop its advance. The blaze this week exceeded a 2002 fire that burned 732 square miles and destroyed 491 buildings. Despite its size, the latest fire has destroyed just 32 homes and four rental cabins.
Containment rose to 38 percent Friday night, but more winds were predicted through the weekend with gusts.
Meanwhile, the remaining evacuations from a fire burning on both sides of the New Mexico-Colorado border were lifted Saturday morning for residents of Pine Valley Estates, Sugarite Canyon and Yankee Canyon just outside of Raton, New Mexico.
Containment on the nearly 28,000-acre Track Fire jumped to 45 percent. Fire officials said existing fire lines were holding despite strong winds in the area.
Investigators from New Mexico State Forestry and the Burlington Northern Santa Fe Railway said Saturday that fire apparently was started June 12 by engine exhaust from an all-terrain vehicle.