Slain Michigan teen who claimed she'd been raped was going to testify in trial, report says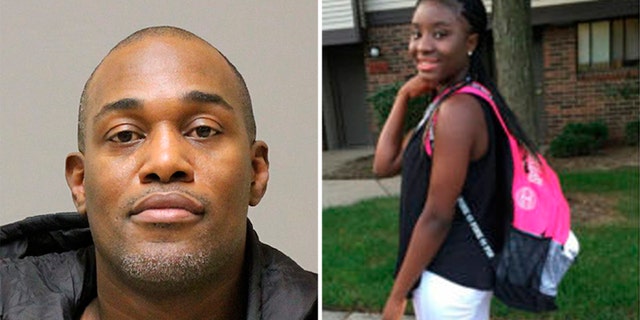 The investigation into a Michigan teen whose body was uncovered in the woods has police looking into an individual who she accused of raping her and was set to face during trial, officials told WOOD TV Wednesday.
Mujey Dumbuya, 16, of Grand Rapids was found dead in a wooded area in Kalamazoo on Jan. 28, a police news release said. The teen hadn't been seen for several days and police said they were treating her case as a homicide.
Dumbuya was going to testify in court in April against Quinn Anthony James, 42, after claiming that he sexually assaulted her, Kent County Prosecutor Chris Becker told WOOD TV.
James is now being investigated by authorities in connection to her death, although he is not yet considered a person of interest in the case, Capt. Shannon Bagley of the Kalamazoo Department of Public Safety told the outlet.
According to WWMT, Dumbuya claimed to police that James raped her a number of times beginning when she was 15 years old.
James reportedly admitted to having sex with Dumbuya in his car outside of a school but claimed it was consensual, the outlet said, citing arrest records from November.
He was charged with third degree criminal sexual conduct and was told to stay away from her, WOOD TV reported, citing online court records.
Currently held at Kent County Jail, James was arrested on Feb. 1 and charged with third degree criminal sexual conduct, assault and being a habitual offender, jail records said. But Becker told WOOD TV that the arrest stems from a different case from 2014.
James was previously employed by Kentwood Public Schools as a grounds and maintenance worker but was fired in November, according to a statement from the district obtained by WOOD TV.