Sister Jean with her own bobblehead is Loyola University Chicago's superstar charm
CHICAGO – It's hard to tell who is more popular: The Loyola University Chicago men's basketball team, or their biggest fan Sister Jean Schmidt.
The 98-year-old nun and basketball fanatic has become an international superstar during the 2018 NCAA basketball tournament, for both her bracket and her prayers that God appears to listen to intently.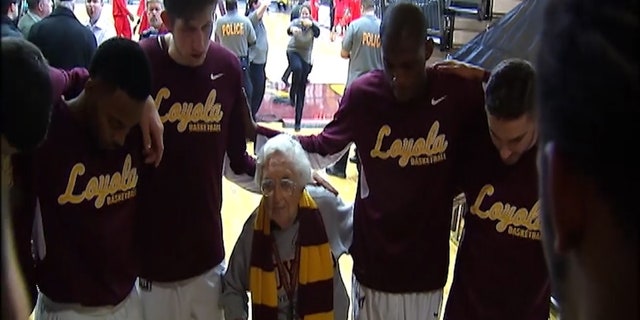 But the impact she's had in the last couple weeks at the tournament is the norm, according to students and staff at the school.
"I think that her biggest ministry on campus is being present to the students. And when students see her or when faculty see her, they just know that this person is filled with love," said Michael Martinez, a student and Jesuit Scholastic.
As one student put it, everyone on campus has a Sister Jean story. James Prehn has many, but shared with Fox News how she reacted in the hospital room after breaking her hip.
"Even from the hospital she was giving me to do lists. Students to check up on, when I would come back after visiting with her," said Prehn.
The sister's popularity on the campus is nothing new. The school made her an official bobblehead seven years ago. It's currently sold out but more are on the way. The school newspaper also wrote an op-ed titled – "An Open Letter To Pope Francis: Please Make Sister Jean a Saint". The piece described how she performed the two miracles required for sainthood, during the first two games of the tournament.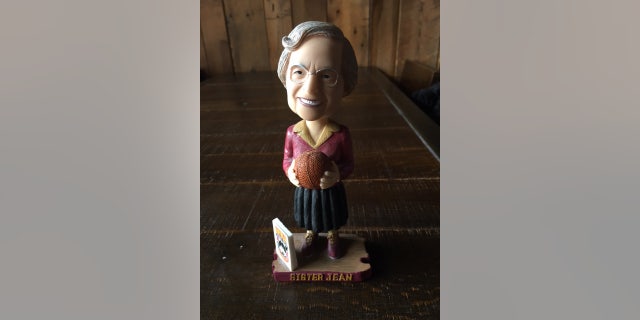 "She is definitely a very big superstar on campus. She would walk, and now wheel around campus. Everyone stops and says high or takes a selfie. She really is a campus celebrity," said Henry Redman, the sports editor for the Loyola Phoenix who wrote to the Pope.
Sister Jean lives on an all-girls floor in a small dormitory on campus. She's the chaplain for both the dorm and the basketball team. Before each game, she prays with the team and gives them a scouting report.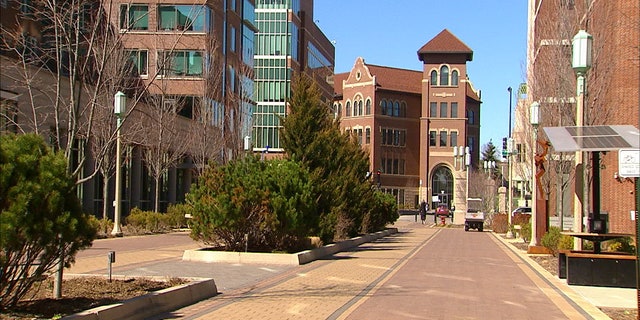 "If there's anyone who can help the students keep their sense of calm, she has that about herself, and I think that radiates into the players," said Lisa Reiter, director of Campus Ministry.
To add icing on the cake, she even has a great sense of humor.
"How are the eyes tonight?" she joked to a referee.
"If they're not working I'm going to borrow your glasses," he replied.