Shopper with gun kills suspected diaper thief at Florida Walmart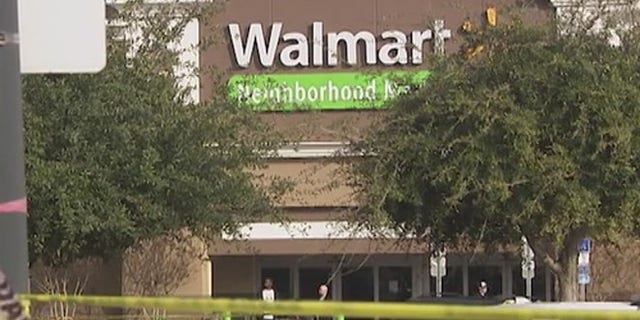 Deputies say they were called to a South Florida Walmart after a shopper shot and killed a suspected diaper thief in the parking lot.
The shooting happened at the Pine Hills Walmart Saturday morning and the shopper opened fire out of fear for his life, Fox 35 Orlando reported.
"What we have at this point is that the individual felt threatened — one of the suspects reached for something [and he] thought that it was a weapon or firearm," Orange County Sheriff's Office spokesman Angelo Nieves said, according to the station.
Deputies told the station the person killed was 19 and was shoplifting diapers with three accomplices.
MICHIGAN POLICE FIND 2 BODIES IN WALMART PARKING LOT
They were loading the diapers in a car when a Walmart employee tried to stop them, the station reported.
The shopper told deputies that he showed up at that point to assist the store employee.
Deputies said after the gunfire the four suspects drove off and smashed into two cars.
Three got away on foot. The one who was shot made it as far as a gas station across the street.
DRAMATIC GUNFIGHT IN ARIZONA WALMART CAUGHT ON VIDEO
"He was saying he was going to die and stuff and I sat down there and held his hand and said you're going to be okay," a woman who was at the gas station told Fox 35.
The suspect was later pronounced dead.
Deputies say the car used in the crime was stolen in a carjacking Jan. 14.