Shooting outside Papa John's restaurant in Florida leaves 2 dead, 2 injured, police say
Two men were killed and two others were injured after gunfire erupted outside a pizza restaurant in Florida on Saturday night, officials said.
The Orange County Sheriff's Office said in a news release the shooting happened outside a Papa John's in southwest Orlando around 8:05 p.m.
One man was found dead by a car behind the restaurant and was shot "several times," according to police.
Another man who was injured in the shooting went into the Papa John's to ask for help before he was transported to the hospital, where he died, WKMG reported.
Two other men were found by deputies suffering from gunshot wounds and had "serious injuries." They were taken to a nearby hospital, and additional information about their conditions was not known.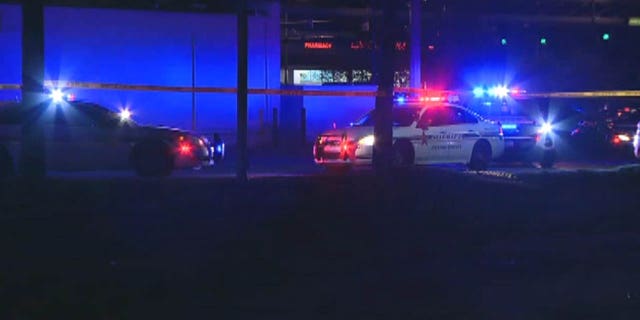 Deputies had received a description of a vehicle that had fled from the restaurant after the shooting. The vehicle, a silver Hyundai Elantra, was spotted by deputies shortly after and a pursuit began.
MAN KILLED WOMAN HOURS AFTER HIS RELEASE FROM PRISON, AUTHORITIES SAY
After briefly getting away from police, authorities learned the car was involved in a crash. The sheriff's office said that deputies were able to eventually stop the vehicle and take the driver into custody on fleeing charges.
Officials told WKMG that the driver could be connected to the shooting. The Orange County Sheriff's Office was expected to release additional details on Sunday morning.