Security threat? Fitness devices could give away locations of soldiers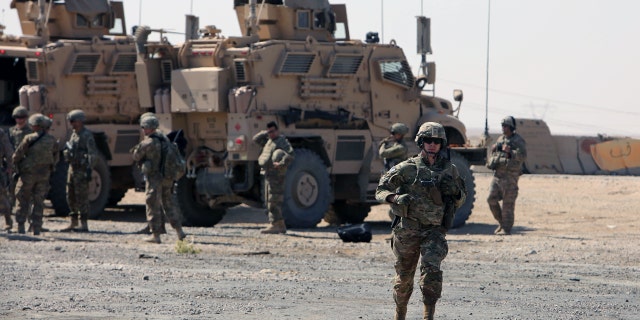 An interactive map tracking the location and activities of people using fitness devices like Fitbit has raised concerns about the security of soldiers and civilians at U.S. military bases around the world, The Washington Post reported Sunday.
The Global Heat Map, published by the GPS tracking company Strava, uses satellite information to map the locations and movements of subscribers to the company's fitness service by illuminating areas of activity.
The map shows a great deal of activity in the U.S. and Europe. But in war zones and deserts in countries such as Iraq and Syria, the heat map becomes almost entirely dark -- except for scattered evidence of activity.

A closer look at those areas brings into focus the locations and outlines of well-known U.S. military bases, as well as other lesser-known and potentially sensitive sites -- possibly because American soldiers and other personnel are using fitness trackers as they move around.
The map is not live, but shows a pattern of accumulated activity between 2015 and September 2017.
The Global Heat Map was posted online in November 2017, but the information it contains was publicized only recently.
Strava says it has 27 million users around the world, including people who own widely available fitness devices, as well as people who directly subscribe to its mobile app.
The data could provide information to someone who wants to attack or ambush troops, the Post reported.

Military officials are looking into the situation to determine how to respond.

"DoD takes matters like these very seriously and is reviewing the situation to determine if any additional training or guidance is required, and if any additional policy must be developed to ensure the continued safety of DoD personnel at home and abroad," Maj. Audricia Harris, a Defense Department spokeswoman, told Fox News.
The Associated Press contributed to this report.