Second former coach says California bar gunman was a 'ticking time bomb'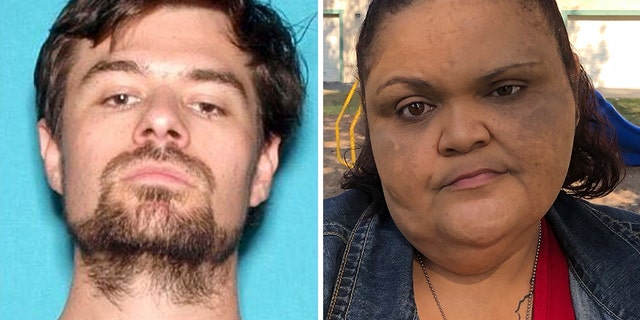 NEWYou can now listen to Fox News articles!
A second high school coach of the gunman who killed 12 people at a Southern California bar last week has described him as volatile and sadistic, adding that he once told her he wanted to join the military so he could kill people for his country.
Evie Cluke coached Ian David Long, a 28-year-old ex-Marine machine-gunner who served in Afghanistan, on Newbury Park High School's track team in 2007 and 2008.
She called him a "ticking time bomb."
In an interview Sunday with The Associated Press, Cluke recalled a time when she and her father sat down with Long for a talk and asked him why he wanted to join the military. His answer, she said, "is burned in my soul."
"He said he wanted to be in the Marines because he wanted to go fight in the war for our country and he wanted to kill for our country," she said. "When you hear somebody say they want to be in the military because they want to kill people in the name of our country, that's chilling. It chilled me right down to my bones."
She said Long would lose his temper, throw tantrums and scream, and that she witnessed him assault a fellow coach.
That coach, Dominique Colell told local media outlets that Long grabbed her rear and midsection after she refused to return a cellphone. Another time, he used his hand to mimic shooting her.
"When Dominique turned around and saw that, she turned pale as a ghost and it was very, very scary." Cluke said. "Just sadistic. ... He was out of control. He would scream and cuss and his face would turn bright red and people would actually back away from him."
Colell claimed she had run-ins with Long that convinced her that he was "mentally disturbed" and had "anger issues," before he left to join the U.S. Marine Corps.
Colell said Long was "the only student that I was actually scared of when I coached there."
Both coaches said they reported the behavior to school officials, who did nothing. Colell kicked Long off the track team immediately after he assaulted her, but she and Cluke said the boy's track coach urged her to reconsider because that could compromise Long's goal of joining the Marines. The head track coach, Cluke said, reversed Colell's decision to throw Long off the team and told her she didn't have that authority, while the now-retired principal brushed it aside as a one-time incident.
"You need to do something about this kid. He needs some help," Cluke said she told administrators. "And they're like, 'Well, he's got a good heart he'll be fine. Just talk to him.'"
School officials could not be reached for comment.
Police said Long had no criminal record. However, last April, yelling and loud banging noises coming from the home Long shared with his mother prompted a next-door neighbor to call authorities.
Deputies responded and a mental health specialist who assessed Long worried he might be suffering from post-traumatic stress disorder but found no grounds to hospitalize him.
Authorities described an attack of military efficiency. When Long shot his .45-caliber pistol, he killed. All of the injured suffered cuts, bruises and other minor injuries in frantic attempts to escape the gunfire. Some smashed windows and jumped out.
Long, who killed 12 people inside the Borderline Bar & Grill in Thousand Oaks on Wednesday night, posted to Instagram while inside the country music bar. Ventura County Sgt. Eric Bucshow told Fox News that Ian David Long posted on Instagram during the shooting at the bar, which was filled with about 150 people on its popular college night that attracts students from several nearby schools.
The post, created by the gunman as he methodically shot and reloaded, involved his mental state and whether people would believe he was sane, authorities said.
A law enforcement source confirmed to Fox News that the shooter posted "rants" before the massacre on his Facebook account. In those posts, Long said he hopes that people call him insane, and he mocked those who often offer "thoughts and prayers" after an incident takes place.
In the Facebook posting, the source confirmed Long said, "I hope they call me insane .. wouldn't that just be a big ball of irony? Yea, I'm insane, but the only thing you people do after these shootings is 'hopes and prayers'… or 'keep you in my thoughts' .. every time .. and wonder why these keep happening…."
An autopsy determined that the gunman died from a self-inflicted gunshot, police said Saturday. Ventura County Sheriff Bill Ayub said an autopsy determined Long fatally shot himself.
Cluke said it's time for school administrators across America to take behavioral problems seriously.
"It's not the military or video games or music that causes this," she said. "It's the inaction of people in authority."
"The warning signs were there," she added.
The Associated Press contributed to this report.