Search under way for airman missing from Dover Air Force Base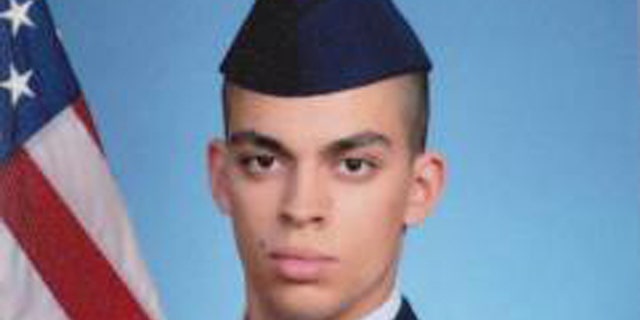 Searchers braved record low temperatures Sunday to scour the banks of a Delaware canal for an Air Force airman last seen a week ago.
More than 40 volunteers searched the same area in the bitter cold Saturday for 21-year-old Keifer Huhman of the 436th Communications Squadron at Dover Air Force Base. He disappeared after leaving his home last Sunday around 6:30 p.m. His pickup was found a few hours later on the Route 1 bridge over the Chesapeake and Delaware Canal, the Wilmington News Journal reports.
The Dover Police Department is investigating the disappearance with the assistance of the Air Force Office of Special Investigation.
"It's a mother's worst nightmare," Huhman's mother, Darlene Norman, of North Carolina, told the paper Saturday. "Not knowing whether he's alive or whether he's dead."
The paper reported that after a pause Norman said, "I can't believe I'm even saying that word."
Sunday's search began at 8:30 a.m. with temperatures hovering around 15 degrees.
Saturday's search included Huhman's family, friends, members of his squadron and strangers.
His father, also a member of the military, flew in from Okinawa, Japan, where he is stationed to join the search, the News Journal reported.
"It means a lot to see this many people willing to come out in the cold," said Ciarra Huhman, Huhman's sister.
Dover Police said they conducted an aerial search of the canal and surrounding areas as part of their missing person investigation.