Search continues for girl swept away by icy Oregon river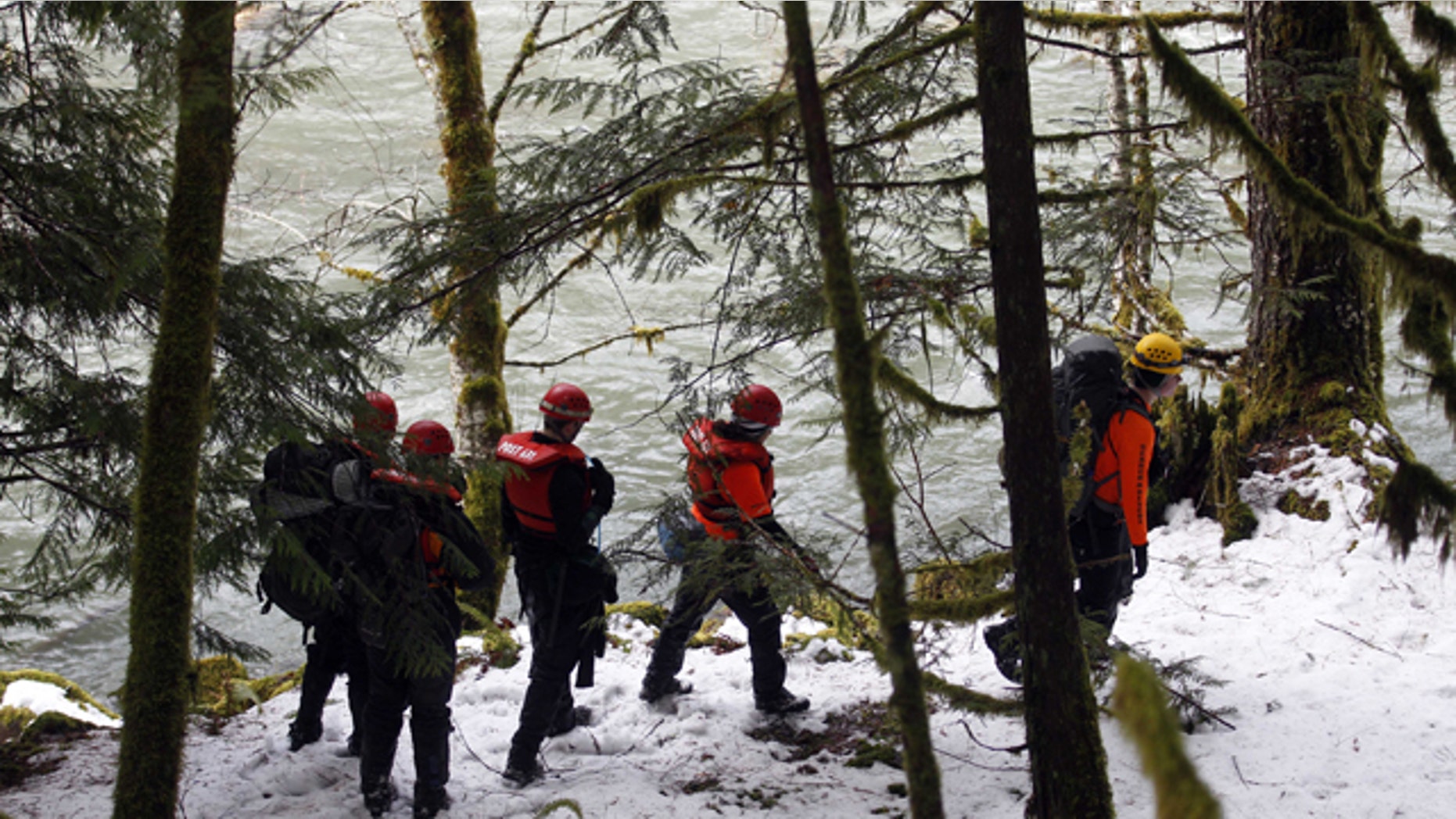 AUSTIN HOT SPRINGS, Ore. – The search for a six-year-old girl who was swept away by an icy river in Oregon continued Tuesday, two days after the little girl slipped into the freezing water while playing in the snow.
Vinesa Snegur, from Portland, Ore., was with her parents, Marina and Igor Snegur, when she fell into the Clackamas River, by Austin Hot Springs in the Mt. Hood National Forest, and was swept away by the current Sunday afternoon.
The authorities were alerted to the tragedy about an hour later after Vinesa's parents frantically searched the area, which is about 60 miles south of Portland, with no success.
Various search and rescue agencies -- including canine teams, rescue swimmers and divers -- joined the search, along with friends and relatives of the family.
Ground crews suspended their search Monday night after finding no trace of the girl, but a thermal-imaging helicopter continued to scan the river, The Oregonian reported.
The ground search was set to resume Tuesday morning, the Clackamas County Sheriff's Office said.
Sheriff's spokesman Sgt. James Rhodes said the girl's chances of survival were small, as the river temperature was 33 degrees Fahrenheit, according to the newspaper.
But he said the operation was a search, not a recovery mission.
"Time is against us," he said. "With the amount of water moving at the speed it's moving and at that temperature, I don't care about your level of swimming [ability], you should not be in or near this water."
Vinesa's parents declined to talk to the media or release a photo of their daughter, The Oregonian reported.