Scientist claims California university fired him over creationist beliefs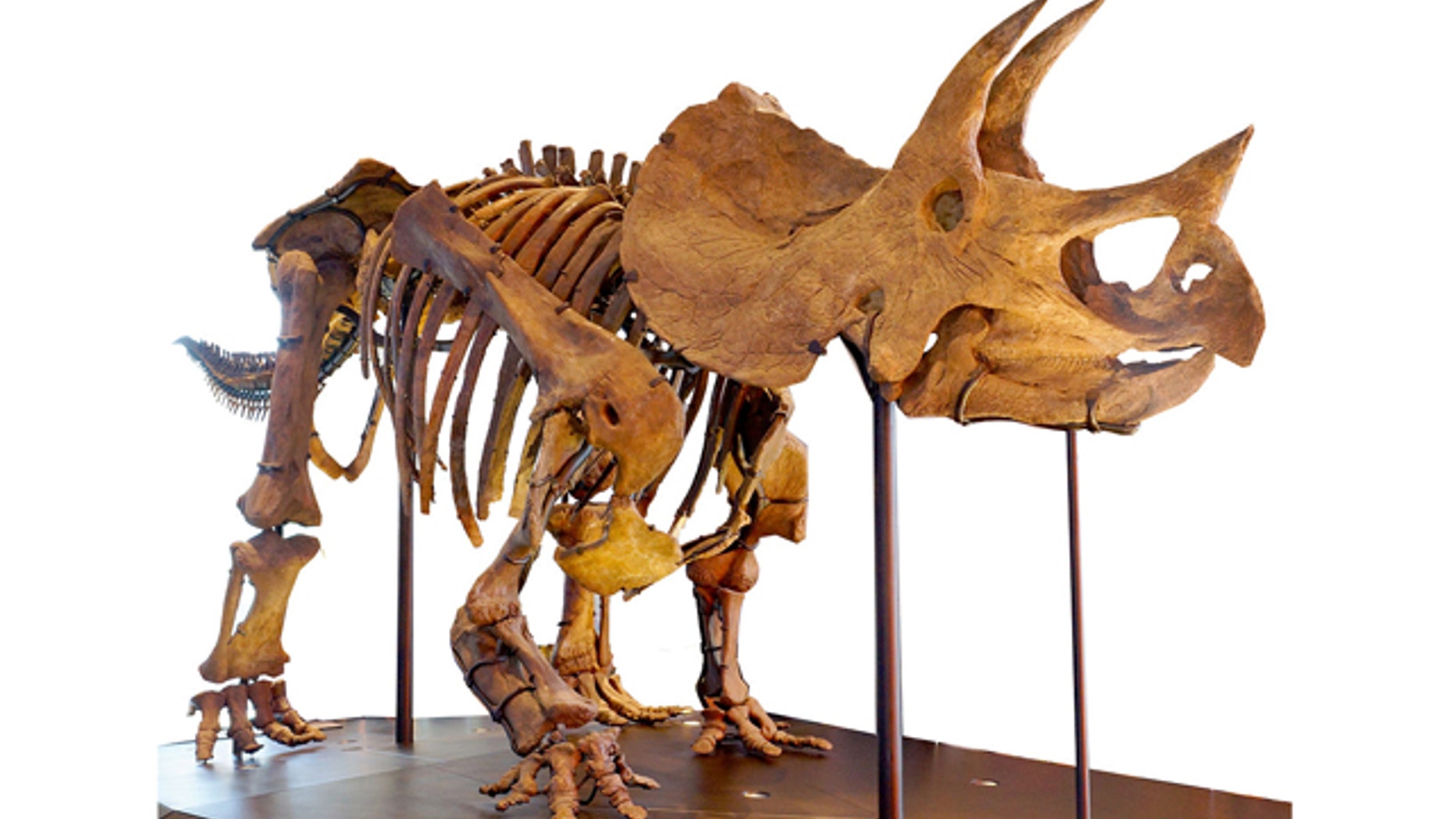 A California university says it is investigating religious discrimination allegations made by a prominent scientist and former employee who claims he was fired for his creationist beliefs.
Mark Armitage, a scientist and evangelical Christian, claims he was fired from his job as a lab technician at California State University at Northridge because he published an academic paper which appeared to support his creationist views, according to a lawsuit filed last week.
Armitage, who does not believe in evolution, was lauded by his colleagues and the science community after he discovered in 2012 the largest triceratops horn ever recovered from the world-famous Hell Creek Formation in Glendive, Mont.
Upon further examination of the fossils under a high-powered microscope, Armitage made a stunning find -- soft tissue inside the triceratops horn with bone cells, or osteocytes, that looked alive.
Scientists who study dinosaurs have long believed that triceratops existed some 68 million years ago and became extinct about 65 million years ago.
Armitage's finding, however, challenged that assertion. He argued the triceratops must be much younger or else those cells would have "decayed into nothingness," according to the July 22 lawsuit filed in Los Angeles Superior Court.
Armitage, a long-time microscope scientist who has some 30 published papers to his name, believes the bones are no more than 4,000 years old -- a hypothesis that supports his view that such dinosaurs roamed the Earth relatively recently and that the planet is young.
On Feb. 12, 2013, a science journal published Armitage's triceratops soft tissue findings. Days later, Armitage was fired from his position.
According to Armitage's attorneys, the university claimed his 38-month employment had been "temporary" and that there was a lack of funding for his position. Armitage, however, claims he was called "permanent part-time" and allowed the full benefits package offered by the university.
The lawsuit alleges that in the weeks leading up to his termination, Armitage's boss, Ernest Kwok, "stormed into" his lab and shouted, "'We are not going to tolerate your religion in this department!!"
The complaint also claims that Armitage's creationist view was known to members of the university's biology department prior to his employment.
When Armitage applied and interviewed for the position, he "informed the panel of CSUN personnel who interviewed him" that he "had published materials supportive of creationism," according to the complaint.
"Because of plaintiff's exceptional qualifications, these publications did not disqualify him from the position," the lawsuit says.
Lawyers with the Pacific Justice Institute, who represent Armitage, claim Kwok was not among those who hired his client and came on as his new supervisor when Armitage's old boss retired in June 2012.
Neither Armitage nor Kwok were able to speak about the matter due to pending litigation.
Jeff Noblitt, a university spokesman, told FoxNews.com that the school is in the process of investigating all allegations within the complaint.
Though Noblitt would not comment on the specifics of the case, he said the university, "strictly forbids discrimination on the basis of religion and we do not base employment-related decisions on an employee's religious beliefs."
"We have a long history of welcoming a diversity of perspectives and championing free thought and discovery within our academic environment," he said.
Noblitt noted that Armitage served as an instructional support technician and was considered a "temporary employee." He declined to provide a reason for Armitage's termination.
The discovery of soft tissue cells within dinosaur remains is controversial. When soft tissue was found in 2005 on the bones of a Tyrannosaurus rex -- believed to be 68 million years old -- researchers last November provided a physical explanation for it: iron within the dinosaur's body had preserved the tissue from decay.
FoxNews.com's Cristina Corbin contributed to this report.