A snowshoe racer from India whose entry into the U.S. to compete was made possible by Senate Minority Leader Charles Schumer was being held Friday in a New York jail on a sex charge.
The U.S. embassy in New Delhi last month rejected Tanveer Hussain's application for a visa so he could compete in the World Snowshoe Championship in upstate. Local officials then intervened on Hussain's behalf, appealing for help to the offices of Schumer and Sen. Kirsten Gillibrand, D-N.Y. Their offices reached out to the New Delhi embassy, which allowed Hussain to reapply for a visa and granted that visa.
"Obviously, this is a troubling matter for him — these are troubling accusations," Brian Barrett, Hussain's lawyer, told Fox News over the phone. "He is in good spirits and he looks forward to fighting these charges."
Saranac Lake Police Chief Charles Potthast told Fox News that the charges, one of first-degree sexual abuse, a felony, and another of endangering the welfare of a child, a misdemeanor, stem from Hussain "engaging in a passionate kiss" with a 12-year-old girl, and accusations of the athlete touching her over her clothing in an "intimate area."
Barrett, who has entered a not guilty plea for his client, said the girl "had been following him around all week. But that's really all I can say on that."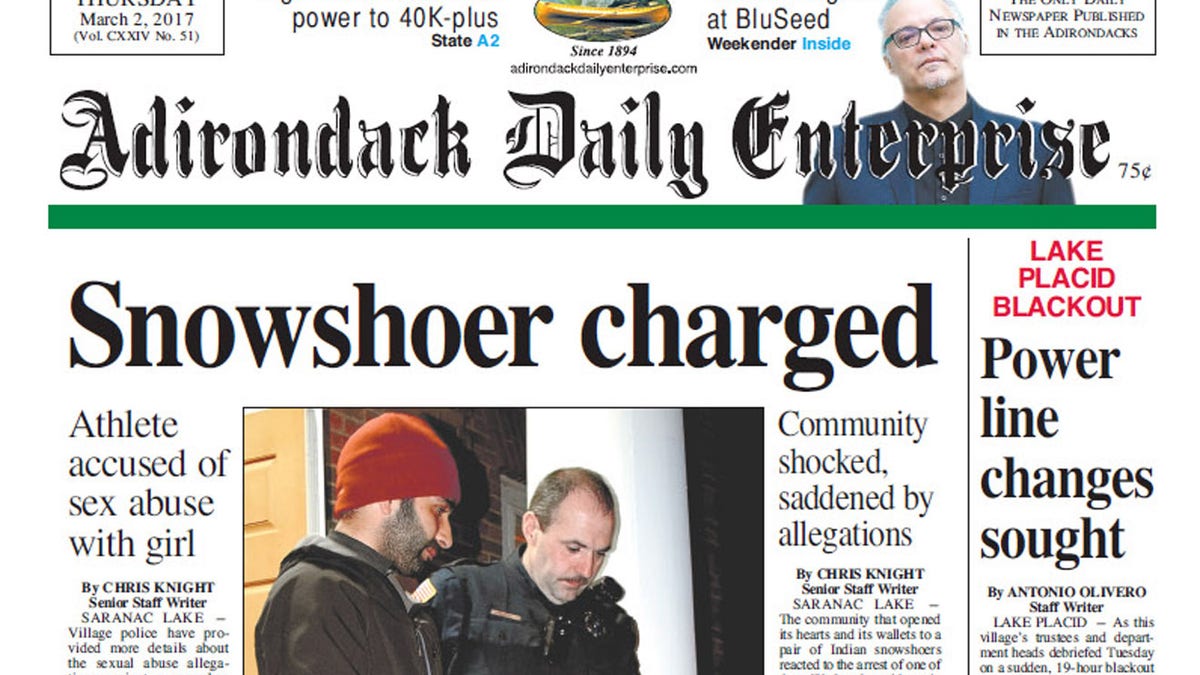 Hussain was arrested Wednesday after Saranac Lake Village police received a report of the alleged incident, which was reported to have happened on Monday.
The village's police chief said that coming into contact with the athletes at the championship would not be difficult, as spectators moved from different venues to watch the games, so the word "following" did not apply. He did confirm, however, that the underage girl and Hussain had been in contact via text message.
Hussain, who was being held Friday on a $5,000 cash bail or $10,000 bond, has a preliminary hearing Tuesday at St. Armand Town Court in St. Armand, New York.
Schumer's office told Fox News he often intervenes to facilitate international competition.
"As we often do when local communities ask for help, at the request of Saranac Lake we helped to navigate the visa process so these athletes could compete at a local competition. The charges against one member of the group, who is accused of a serious crime and abusing our visa program, are extremely troubling. If he's found guilty, he should be punished to the fullest extent of the law."
Gillibrand's office had a similar response, adding that the charges are "extremely serious."
Barrett told Fox News that he is under the impression that Rep. Elise Stefanik, R-N.Y., was involved in helping speed the process as well. "Our office simply inquired with the embassy as to why his visa was originally denied," a spokesman for Stefanik told Fox News.
"We were told it was because he could not prove substantial ties to his country and we took no further action," the Stefanik spokesman said.