School bus, truck collide in western Pennsylvania, reportedly killing at least 1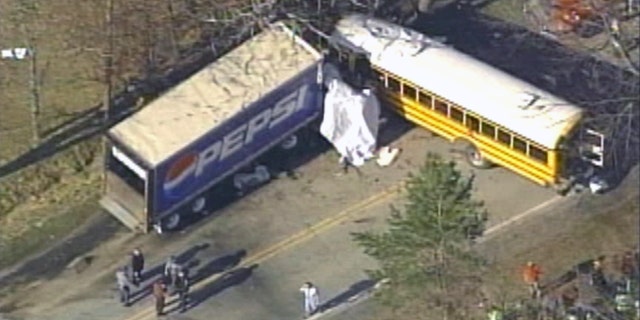 One person was killed and several others injured Wednesday when a school bus collided with a tractor-trailer near Rockford in western Pennsylvania, WPXI-TV reported.
The crash occurred around just before 2:40 p.m. when the truck and school bus taking students from the Turkeyfoot Valley Area School District to a vocational and technical school in Somerset struck each other.
Rhonda Hookover, secretary to the superintendent of the school district, said there were students on the bus but she did not know how many. WATE-TV reported that the students aboard the bus were in grades 10 through 12.
Greg Chiappelli, a spokesman for Somerset Hospital, said eight people arrived by ambulance and another seven to 10 people with minor injuries were taken to the hospital by bus. He did not know the severity of the injuries or say how many involved children.
Twenty-two students who were not injured in the accident were taken from the accident scene to another bus, WPXI-TV reported.
Hoover said superintendent Darlene Pritt had gone to the scene of the accident.
It was not immediately known if the fatality was from a passenger on the bus or the truck.
NewsCore and The Associated Press contributed to this report.