SC teens arrested in torture, shooting of 6-month-old puppy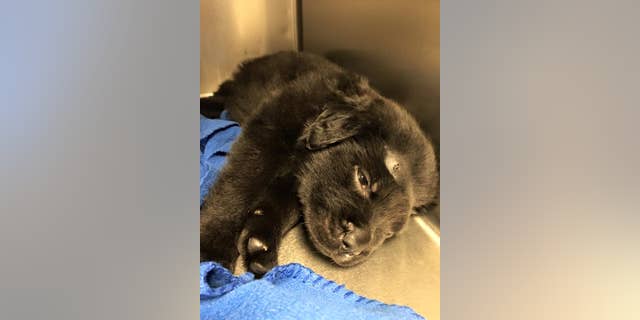 Two South Carolina teens were arrested after cops said the pair tortured a 6-week-old puppy.
De'Monte Ty'Juan Douglas, 17, and a 14-year-old boy are alleged to have shot the black lab-mix with a BB gun 18 times and to have thrown a knife at the dog, Rock Hill's The Herald reported, citing warrants.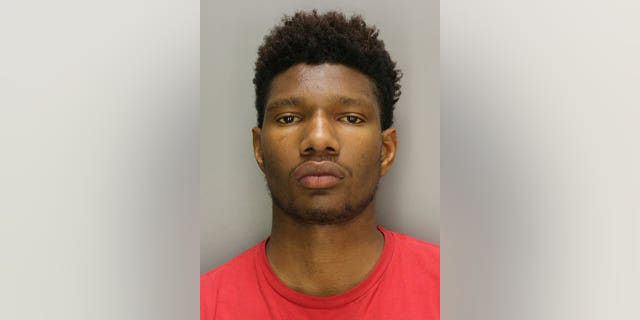 Douglas has been placed in city jail and remained there without bond Tuesday. The other teen, whose name has not been released due to his age, was petitioned to Family Court and released to a parent.
Authorities became aware of the abuse after a utility worker at Wildwood Springs apartments, where both suspects live, saw a large group of juveniles playing with the puppy. When the worker checked on the dog, he saw it was "bleeding heavily" from multiple locations, police said.
Police were informed by a member of the group playing with the dog that "someone who stays in the apartment complex had stabbed the puppy and shot the puppy with a BB gun," according to a police report.
Veterinarians at Ebenezer Animal Hospital found 18 BB pellets lodged in the puppy's skin and muscle, as well as several intestinal parasites, The Herald reported. No stab wounds were found.
Staff at Ebenezer nicknamed the puppy Brody.
Hundreds of applications have already been received by the nonprofit agency handling Brody's adoption, according to The Herald, and no more applications are being accepted.