Satanic church founder sentenced to 18 months for operating unlicensed money transmitting business
The satanist sold over $3 million worth of virtual currency, failed to comply with regulations
The founder of a satanic church who lost a run for sheriff in 2020 as a Republican was sentenced in U.S. District Court to 18 months in prison Tuesday for operating an unlicensed money transmitting business.
Aria DiMezzo, of Keene, a 35-year-old self-described satanist, was also ordered to pay a fine of $5,000 and to forfeit more than $14,000 along with 1.93 bitcoins, currently worth about $55,000.
Between June 2020 and January 2021, DiMezzo charged a fee to exchange mostly U.S. dollars for bitcoin or other virtual currency, recruiting customers on websites, according to investigators. They said customers sent her money through bank accounts in her name and in the name of an organization she created, the Reformed Satanic Church.
'TRANSSEXUAL SATANIST ANARCHIST' WINS GOP NOMINATION FOR SHERIFF IN NH COUNTY
DiMezzo sold more than $3 million worth of virtual currency, did not register her operation as a money transmitting business and failed to comply with required regulations, according to prosecutors.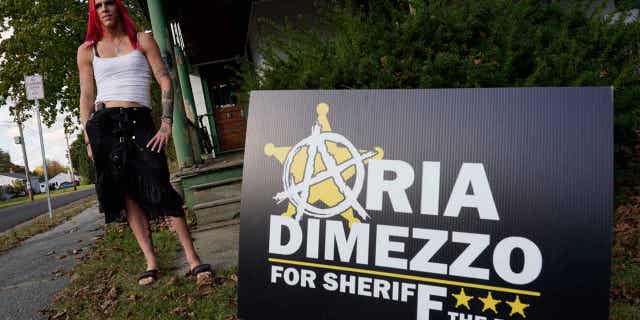 For example, according to investigators, DiMezzo never filed currency transaction reports for exchanges of over $10,000 or suspicious activity reports for transactions over $2,000 that may have involved funds derived from illegal activity.
BIDEN ADMINISTRATION IS QUIETLY PLANNING FOR A FUTURE WHERE YOU DON'T OWN MONEY
Prosecutors also said she worked with a man named Ian Freeman to sell virtual currency to customers that he recruited, paying Freeman a percentage of the profits.
A federal jury found Freeman guilty of operating an unlicensed money transmitting business, tax evasion and laundering over $10 million in proceeds of romance scams and other internet frauds.
CLICK HERE TO GET THE FOX NEWS APP
He is scheduled to be sentenced on July 17.