Sandy Hook killer Adam Lanza's turbulent home life with mother revealed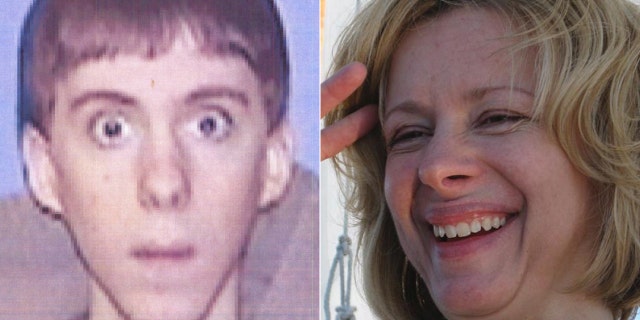 The FBI released more than 1,500 pages of heavily-redacted documents Tuesday related to the 2012 Sandy Hook Elementary School shooting, files shedding light on the relationship between gunman Adam Lanza and his mother prior to the deadly massacre.
The documents, posted on the federal agency's archive page, on the rampage in Newtown, Conn. that left 20 first-graders and six educators dead, include redacted grand jury subpoenas and reports by agents who interviewed people about Lanza.
In one interview, an unidentified person told an FBI agent that Lanza's mother, Nancy, was concerned about him a month before the shooting because he had become a "shut in" who hadn't gone anywhere in three months.
"Nancy Lanza told her son, Adam Lanza, had not left his bedroom in three months, and that despite the fact that Nancy and Adam lived in the same house, Nancy has only been able to communicate with Adam by email," an investigator noted.
In a separate interview, another unidentified person told investigators Nancy Lanza turned down a marriage proposal from a man she was dating "because she would have had to move [redacted] and she would not leave Adam," according to the documents.
Adam Lanza shot his mother to death while she slept on Dec. 14, 2012 before going to the school to continue the rampage.
Included in the cache of documents were handwritten notes from the day of the shooting as officials spoke to neighbors of the Lanzas.
Several neighbors also mentioned how Adam was "weirded out" when Superstorm Sandy struck the Northeast in late October 2012, and that his mother "had to stay in her house with Adam for several days without electricity because Adam refused to leave and go to a hotel, and she would not leave him alone."
Another person told agents the FBI had been the home a few years prior because Adam hacked "into a government computer system" when he was in ninth grade.
The neighbor said Nancy Lanza believed the agents were from the CIA and FBI, and she told them at the time the agents thought Adam "could have a job with them someday."
Others interviewed by agents said Lanza was a vegan, after previously being a vegetarian, and had been "bullied, but not excessively, for his social awkwardness and his physical gait" while in school.
Lanza also had been diagnosed with Asperger's Syndrome, a form of autism, according to investigators.
A report by the Connecticut child advocate in 2014 concluded that Lanza's autism spectrum disorder and other psychiatric problems did not cause or lead directly to the massacre. The report said at the time Nancy Lanza rejected recommendations from Yale psychologists that her son be medicated and undergo rigorous treatment as a child for anxiety and other conditions. It also said Adam Lanza, his parents and educators contributed to his social isolation by not confronting his problems.
Several residents also told authorities they received death threats after the shooting in phone calls from someone identifying himself as Adam Lanza.
The Associated Press contributed to this report.