San Diego woman's body found 2 years after disappearance; murder probe opened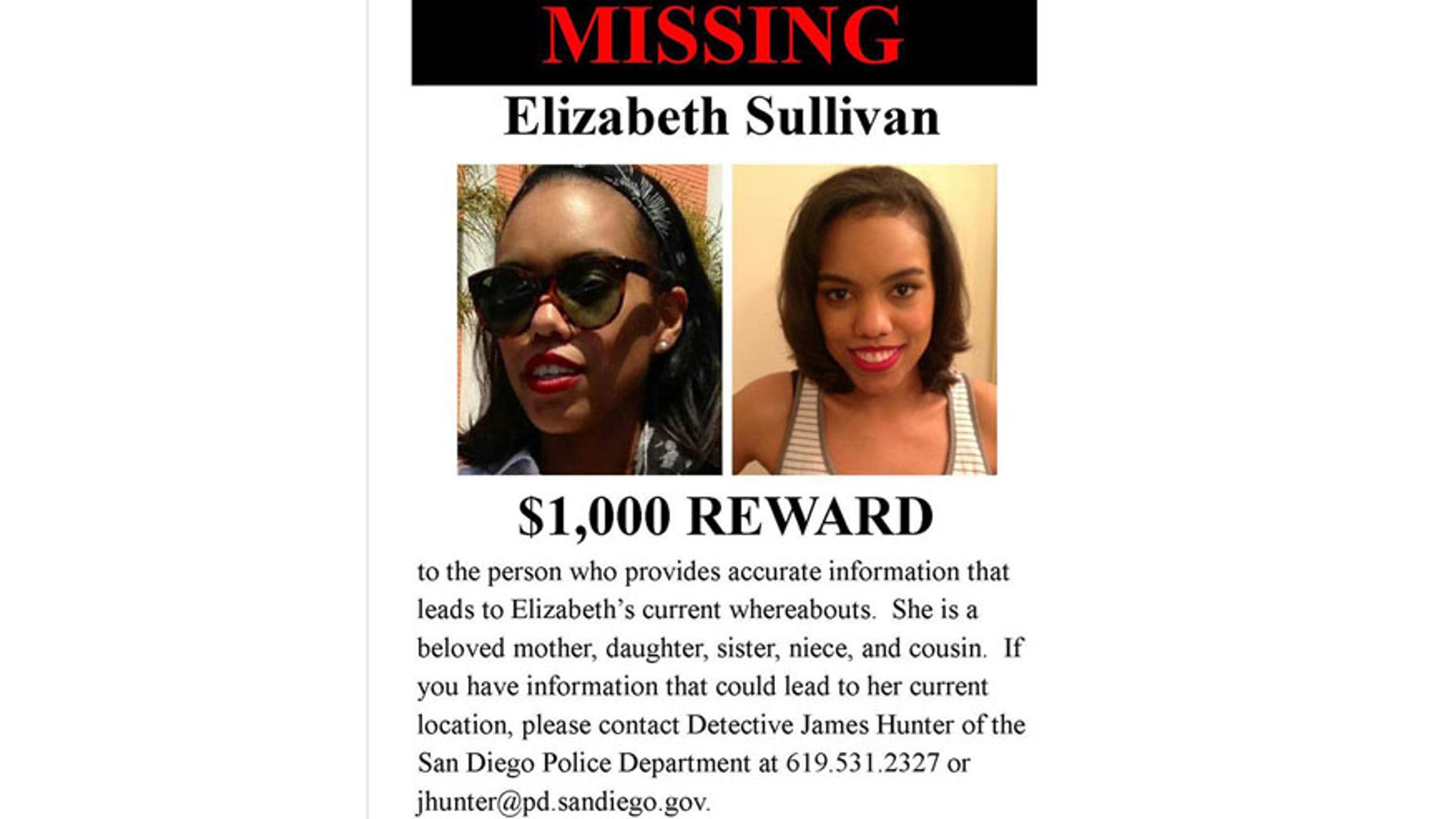 Police have opened a murder investigation after finding the body of a long-missing Southern California Navy wife floating in San Diego Bay.
San Diego police aren't saying how Elizabeth Sullivan, of Point Loma, was killed or when. The 31-year-old mother of two young girls disappeared two years ago. Cops said Wednesday that her badly decomposed remains were pulled from the bay in early October.
DYLANN ROOF'S MOM HAD HEART ATTACK DURING CHURCH SHOOTING TRIAL, LAWYER SAYS
"Our goal is to solve this case, and it's only a small part in our effort to figure out what happened, but being able to [tell the family] — at least there's a bit of closure," Lt. Mike Holden told the San Diego Union Tribune.
Sullivan's last known contact with anyone was a text message she sent on Oct. 13, 2014.
The paper reported Wednesday that police feared for her safety, calling the disappearance out of character.
MAN CAUGHT AFTER 48 YEARS AS FUGITIVE FROM GEORGIA PRISON DIES
The body was identified through dental records.
A woman who said she was Sullivan's cousin said Thursday the family was not speaking to the media.
"We hope for justice for our loved one and peace for her children," the woman said on a Facebook page dedicated to Sullivan.
Sullivan's Navy husband told People magazine after her disappearance that they were having marital problems, Fox 5 San Diego reported Wednesday.
According to the station, Matthew Sullivan told the magazine that he didn't know where to look for his missing wife.
"I'm at the end of my rope," he told People in 2014. "I'm running on fumes right now, I don't know where to look. I'm always looking around the neighborhood, trying to catch a glimpse of her. Even if I got a phone call saying she's okay, it would put my mind at rest. But nothing at this point."