Rock climber falls in Yosemite Park in third incident in one week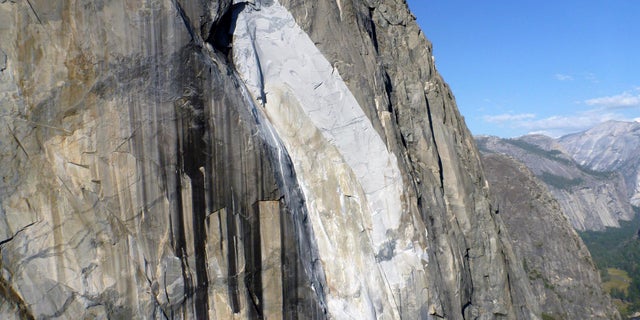 A rock climber fell Friday in Yosemite National Park and had to be airlifted out of the area, KRON 4 reported.
The National Park Service reportedly sent a helicopter to the Higher Cathedral Spire to help rescue the climber.
This is the third incident in Yosemite this week, following two separate rock falls near El Capitan, located right across the river from the Higher Cathedral Spire, the report said.
It is not clear how far the climber fell or their current condition.
On Wednesday, a large slab "the size of an apartment building" fell off the face of El Capitan, killing a British climber and injuring one other.
CLIMBER WHO DIED IN ROCK FALL AT YOSEMITE WAS CELEBRATING FIRST WEDDING ANNIVERSARY
The two people hit by the slide were at Yosemite on a "dream holiday," celebrating their first wedding anniversary together.
And on Thursday, a second rock fall happened, also near El Capitan. One climber in the area described this one as being "three times the size" of the one the day before.
Signs have reportedly been put up near where the rock slides occurred, warning climbers of the recent activity, KRON 4 reported.