Robert Kennedy stole JFK's brain after assassination, new book claims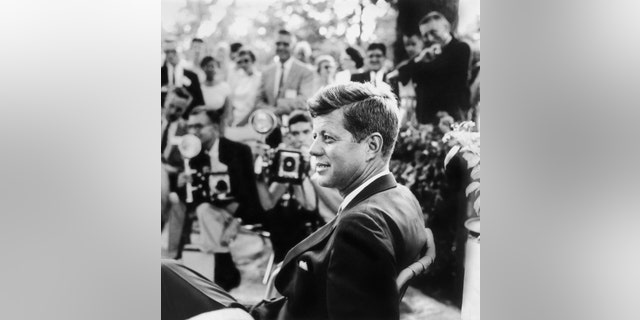 NEWYou can now listen to Fox News articles!
The brother of John F. Kennedy may have stolen the late president's brain from the National Archives, a new book claims.
"Not all the evidence from the assassination is at the National Archives. One unique, macabre item from the collection is missing -- President Kennedy's brain," James Swanson writes in "End of Days: The Assassination of John F. Kennedy," the New York Post reported.
According to Swanson, During John F. Kennedy's autopsy, the brain was placed in a container and temporarily stored in a Secret Service file cabinet before being put in a footlocker with other medical evidence in the National Archives.
"[It was] placed in a secure room designated for the use of JFK's devoted former secretary, Evelyn Lincoln, while she organized his presidential papers," the book says.
[pullquote]
"In October 1966, it was discovered that the brain, the tissue slides and other autopsy materials were missing -- and they have never been seen since," Swanson told the New York Post.
An investigation was ordered by former Attorney General Ramsey Clark. Although it failed to recover the brain, it did "uncover compelling evidence suggesting that former Attorney General Robert Kennedy, aided by his assistant Angie Novello, had stolen the locker," Swanson says.
Some claim that the brain was stolen to hide the fact that John F. Kennedy was shot from the front instead of the official version of events -- that is was from behind.
According to the New York Post, Swanson claims Robert Kennedy stole the brain not to conceal evidence of a conspiracy, but maybe to hide the extent of the president's illnesses or the number of medications he was taking.
Click for more from NYPost.com.