Robert Kennedy assassination site opens as $578 million schools complex in Los Angeles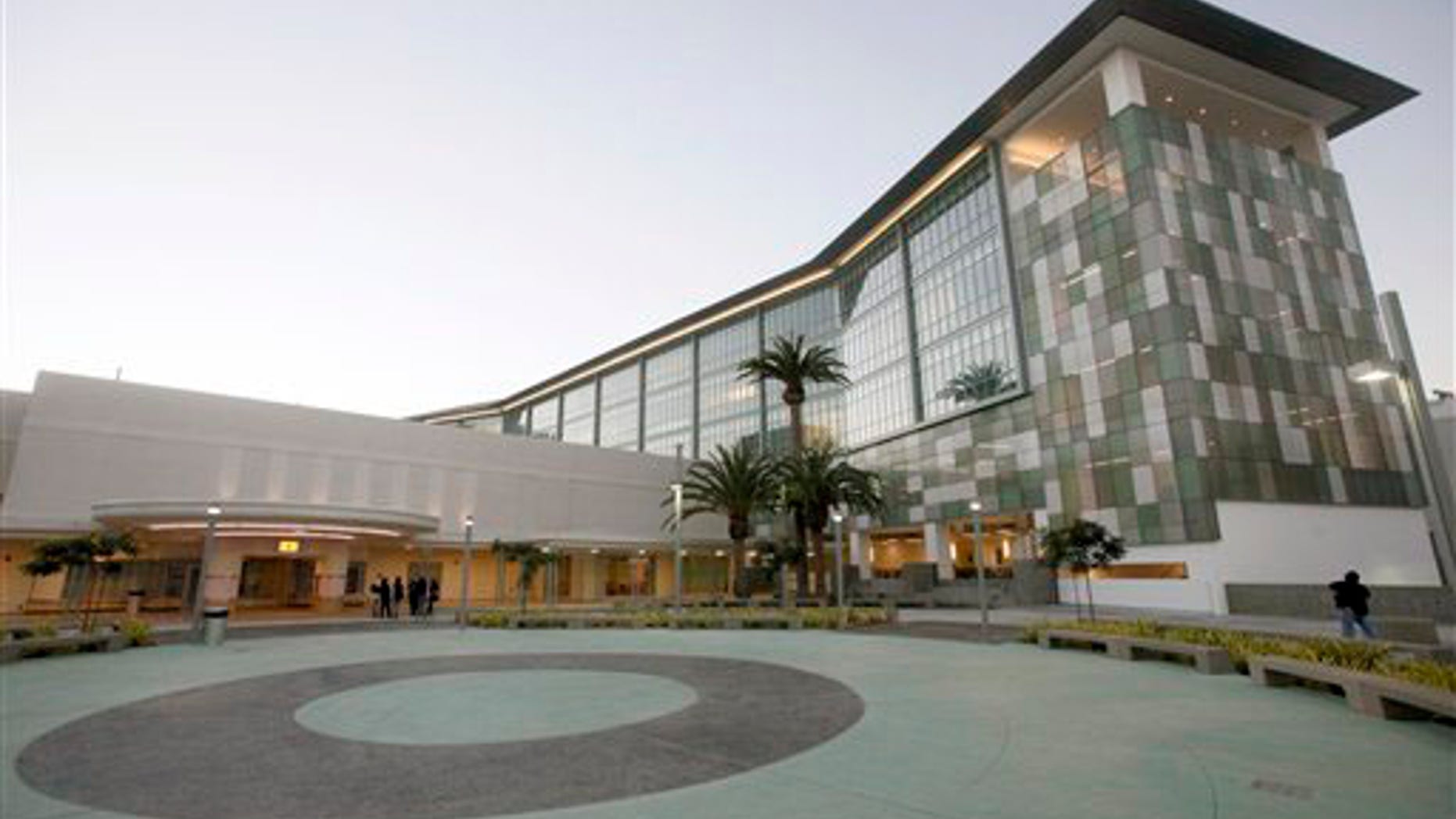 LOS ANGELES – The site where Sen. Robert F. Kennedy was assassinated opened Monday as a $578 million complex of public schools for thousands of students after years of disputes over historic preservation.
The Robert F. Kennedy Community Schools complex resembles the once-stately Ambassador Hotel, where the New York senator was slain in 1968 moments after declaring victory in the California Democratic presidential primary.
Many parents of the 3,700 kindergarten through 12th grade students reacted positively to the six learning centers on the 23-acre site in the crowded neighborhood west of downtown.
"They made it like a museum," said Maria Vilar, mother of a fifth-grader.
Marta Reyes said she loved the new school.
"It's beautiful," said Reyes, mother of a sixth-grader. "It was a little complicated finding our way around because it's so big, but it's very nice."
The long-running effort to turn the location into an educational complex involved disputes with conservationists who wanted to save the historic hotel from demolition.
The Kennedy family opposed efforts to save the hotel pantry where the senator was shot by Sirhan Sirhan. The pantry was disassembled and placed in storage.
The Ambassador Hotel opened in 1921 and became a focal point of Los Angeles culture. Movie stars and presidents — from Herbert Hoover to Richard Nixon — stayed there.
The hotel's posh Cocoanut Grove ballroom served as one of the earliest sites of the Oscar ceremonies.
The Ambassador closed in 1989, its luster long faded.
(This version CORRECTS Adds details, quotes, background, byline. Cocoanut is correct. Will be led.)