Rifle-wielding woman caught on video robbing Sprint store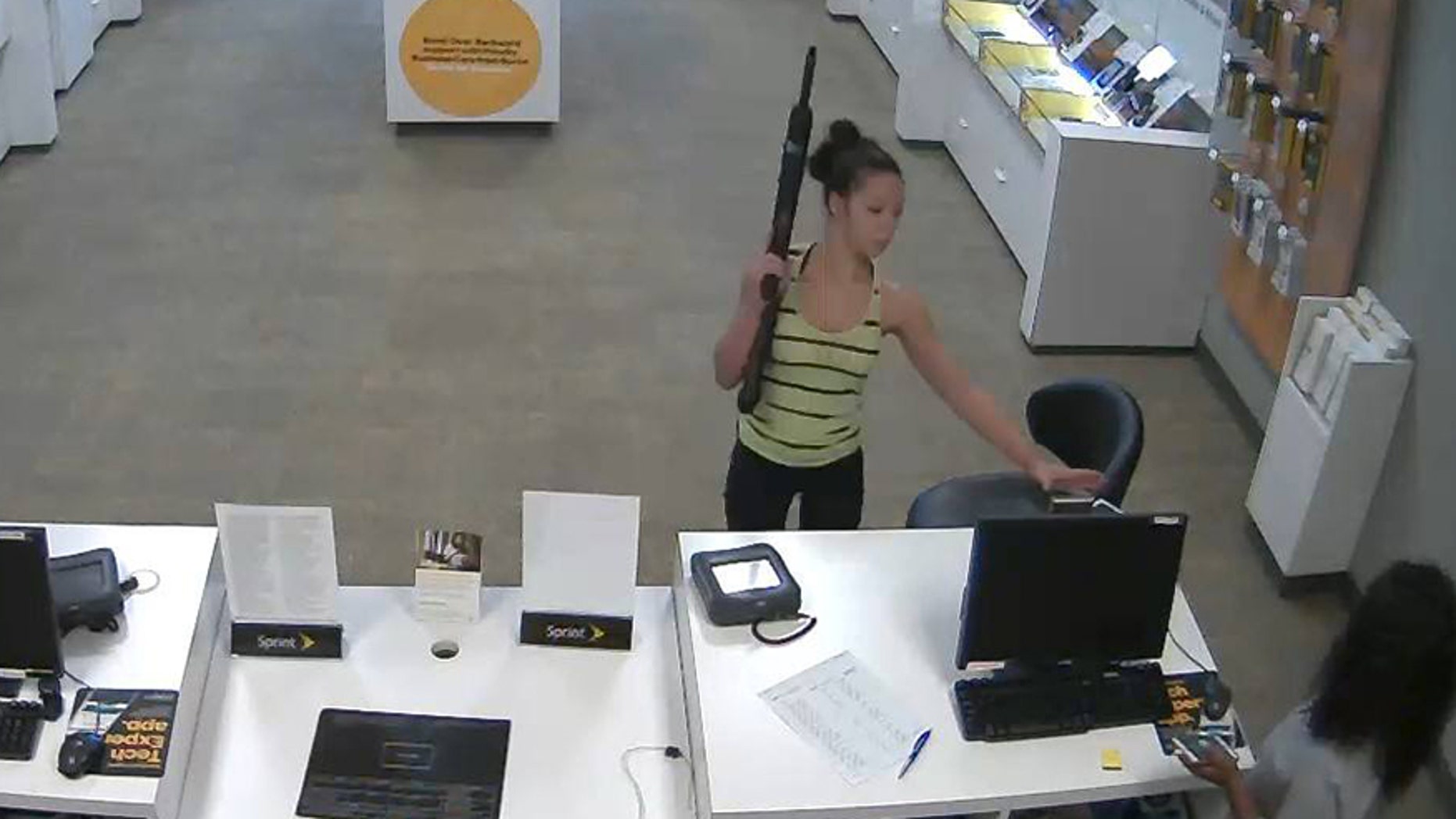 North Carolina police are hunting a rifle-wielding woman who was caught on surveillance cameras robbing a Sprint store.
Fayetteville police officers responded to the Sprint store around 7:25 p.m. Monday night after the clerk reported the crime.
Police said the woman, who is seen wearing a green tank top and black pants with a tattoo on her right shoulder blade, walked into the store with the large rifle demanding cell phones from the clerk. She did not attempt to conceal her face.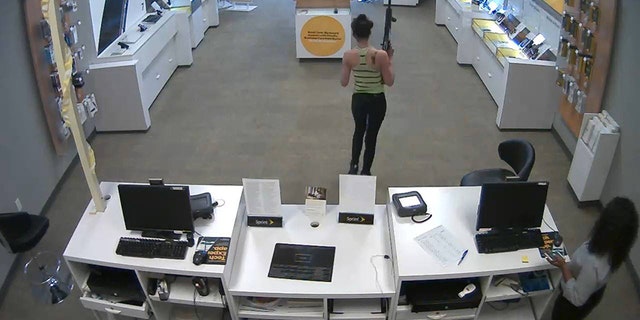 The store employee complied with the requests before the suspect fled the store in a dark blue Mazda.
Police said only two cell phones were stolen during the robbery and nobody was hurt, NBC News reported.
The police department released three surveillance photos of the alleged suspect and have asked the public for help.
Anyone with information is asked to call the Fayetteville Police Department.