Reward offered for information leading to missing Tennessee girl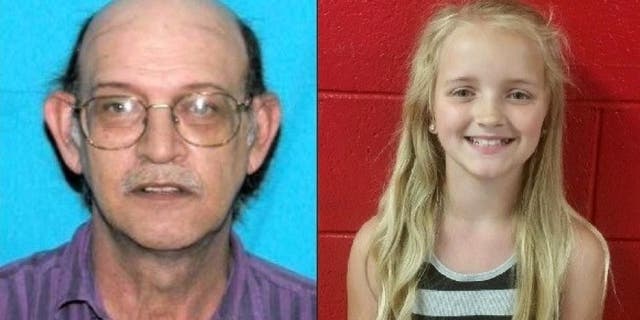 Authorities in Tennessee said Saturday that a reward for information leading to the safe recovery over a missing 9-year-old girl has been set at $12,500.
The Tennessee Bureau of Investigation said law enforcement officials continued searching for Carlie Marie Trent of Rogersville in the eastern part of the state. The bureau said it's working through more than 100 tips it has received since an Amber Alert was issued Thursday.
"At this time, however, there have been no credible sightings of Carlie Trent, Gary Simpson, or the van in which investigators believe the two may be traveling," investigators said in a statement. "Though their whereabouts are currently unknown, investigative efforts suggest they may be out of public view and in an isolated area, such as a campground or park."
Authorities say Carlie was signed out of school under false pretenses Wednesday by her non-custodial uncle, 57-year-old Gary Simpson. The bureau said they may be in an "isolated area" such as a campground or state park.
The girl is described as white, 4-feet 8-inches tall, about 75 pounds with blond hair and blue eyes. Simpson is a white male, 5-feet 10-inches tall and about 175 pounds. He is balding, has brown hair and eyes and was last seen wearing a brown cap, a dark colored shirt and jeans.
Simpson was last seen driving a white 2002 Dodge Conversion Van, according to The Tennessean. The van has a dark stripe down the middle.
Officials released surveillance footage Saturday from a Rogersville Save-A-Lot grocery store that appeared to show Trent and Simpson shopping after she was taken from school, AL.com reported.
Carlie's pediatrician is offering a $10,000 reward. The U.S. Marshals Service is offering a $2,500 reward.
Anyone with information about Trent's disappearance or the whereabouts of Simpson's van is urged to call the Tennessee Bureau of Investigation at 1-800-TBI-FIND.
The Associated Press contributed to this report.