Retired Marine helps authorities bust fiancee in alleged murder-for-hire scheme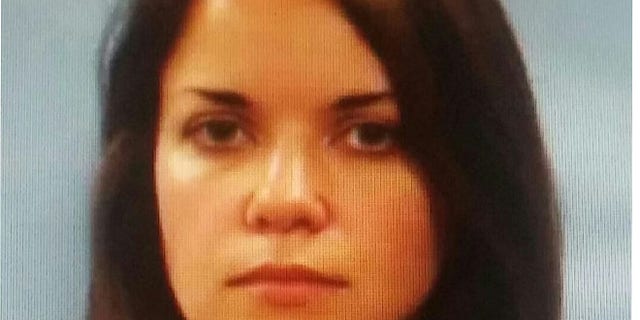 NEWYou can now listen to Fox News articles!
A retired Marine alerted Tennessee authorities after his fiancée asked him if he could make the father of her 3-year-old child "go away," according to reports.
The tip from Joseph Chamblin started an investigation that led to Laura Ann Buckingham's arrest in a murder-for-hire plot. Chamblin and Buckingham, 29, became a couple in April and then he started recording her when she kept asking for his help in having another man killed, the Knoxville News Sentinel reports. He gave the recordings to investigators three weeks ago.
Chamblin declined to comment about the arrest when contacted Friday by the Marine Corps Times. He told the news outlet he and Buckingham were engaged.
She was arrested Wednesday on a charge of trying to hire a hit man to kill her former boyfriend, Bradley Sutherland of Indiana.
The hit man turned out to be an undercover agent with the Tennessee Bureau of Investigation, the News Sentinel reported.
Buckingham, of Kingston, was arrested on a charge of criminal attempt to commit first-degree murder. She is being held on $150,000 bond.
Chamblin asked a judge Thursday for an order of protection, stating that Buckingham had threatened him in the past, according to the News Sentinel.
WDRB-TV reported that Buckingham was involved in a nasty custody battle with Sutherland and paid the undercover posing as a hit man $300.
"We've always had a very civil relationship and the fact that it came to this…it blows my mind," Sutherland said Friday, according to the station. "I don't know why she did it. I don't know."
The Marine Corps Times reported that Chamblin and three other Marines drew international condemnation in 2012 when video of them urinating on Taliban corpses in Afghanistan surfaced on social media.
Chamblin was demoted one rank after a special court-martial. He left the Marine Corps in 2013.
He defended his actions in Afghanistan in an interview with the Marine Corps Times in 2013.