Report: No easy alternative for UNC Center for Civil Rights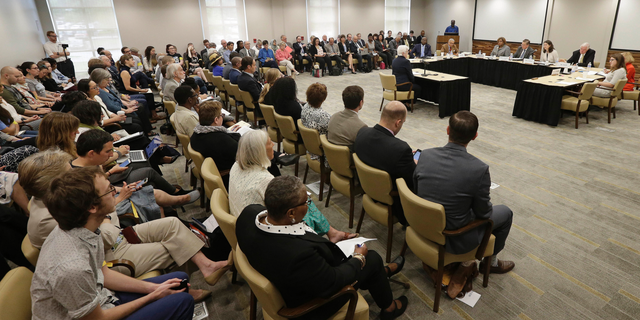 RALEIGH, N.C. – A committee studying alternative paths for the UNC Center for Civil Rights has found no options that would allow the center to continue the full breadth of its work while also satisfying opponents.
A new report offers five ways to revamp the center, founded in 2001 by African-American attorney Julius Chambers.
The report says only the alternative of renaming the center after Chambers and defining its educational role more precisely allows the center to continue the work it does now. The report notes that's not likely to satisfy critics.
Critics don't like that a center associated with the law school at the University of North Carolina at Chapel Hill sues other government entities. A committee of the UNC Board of Governors is expected to consider the center's future later this month.
__
Follow Martha Waggoner at http://twitter.com/mjwaggonernc