Remains believed to be 4-year-old girl found encased in concrete in storage tote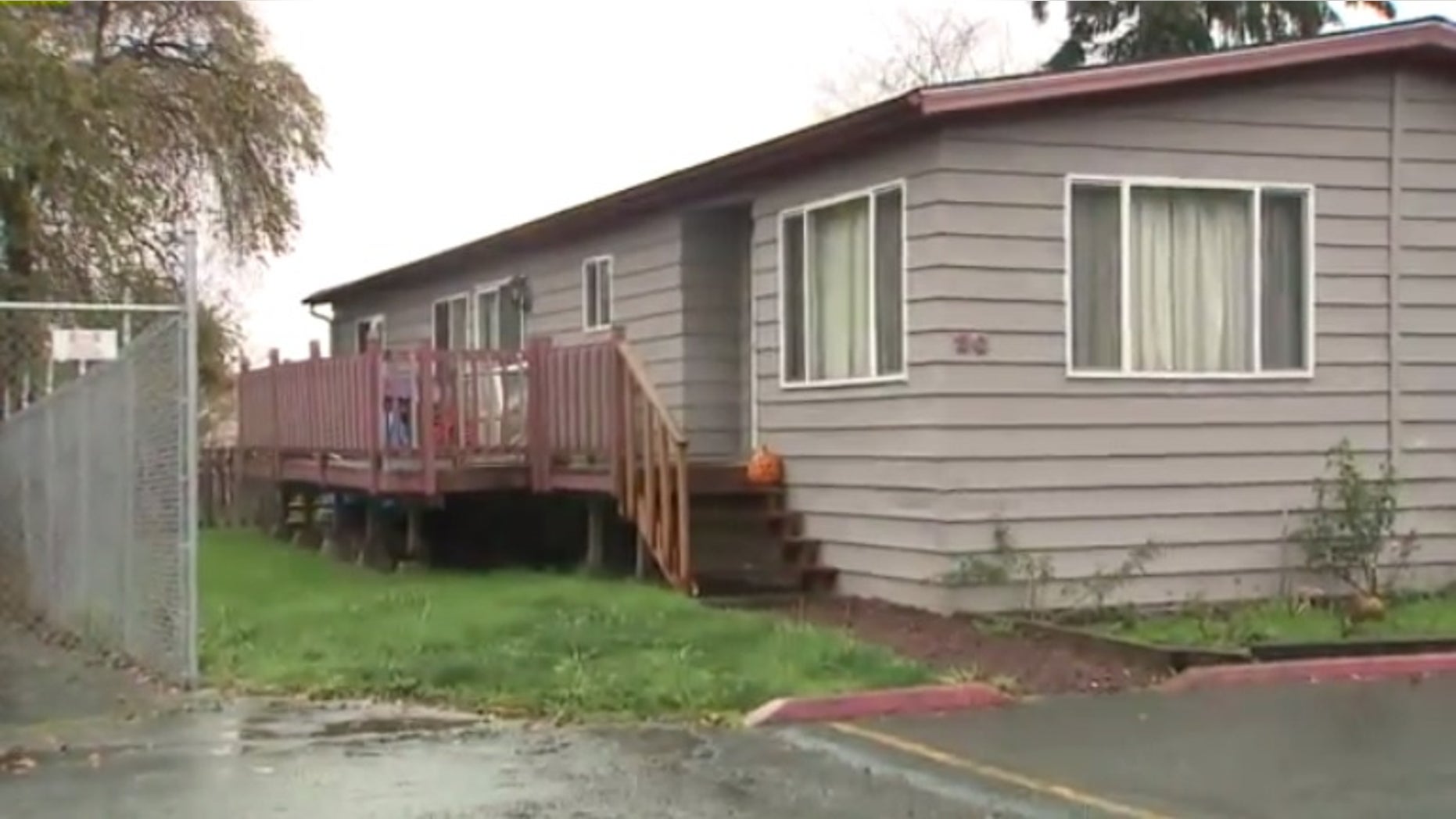 Snohomish County, Washington, sheriff's deputies have recovered the remains of a child whose body was encased in concrete inside a storage tote in a home.
The remains are believed to be that of a 4-year-old girl who died years ago. Relatives told police they believe the girl's mother put the girl's body inside the tote and then filled it with cement to try to conceal the rotting smell.
MOM TEXTED VIDEO OF DEAD TODDLER DURING FIGHT WITH DAD, COPS SAY
Police said nobody had seen the young girl for several years. The child's mother refused to answer questions when reached by phone Wednesday afternoon.
Investigators believe the child died years ago in an apartment on Admiralty Way in 2010.
BODY FOUND IN SHALLOW GRAVE ON COLLEGE CAMPUS IN CALIFORNIA

Court documents allege the child's mother tried to conceal the girl's whereabouts and that her mother and stepfather repeatedly misled investigators about what happened. The documents allege the girl's mother made up several stories about the child's whereabouts, including her initial story that she went to live with her grandmother.
Police were first tipped off by a relative who believed the girl died in a bathtub under her mother and stepfather's supervision. Court documents said the relative believes the girl was then wrapped in a towel and placed in a storage tote.
"They panicked and that's why she ended up in the tote in the first place," said Ireton. "They didn't want to contact authorities, that's what our belief is."
Court records allege the girl's mother applied for state assistance for the little girl during the years she had been unaccounted for.