Relic thieves desecrate Civil War battlefield in Virginia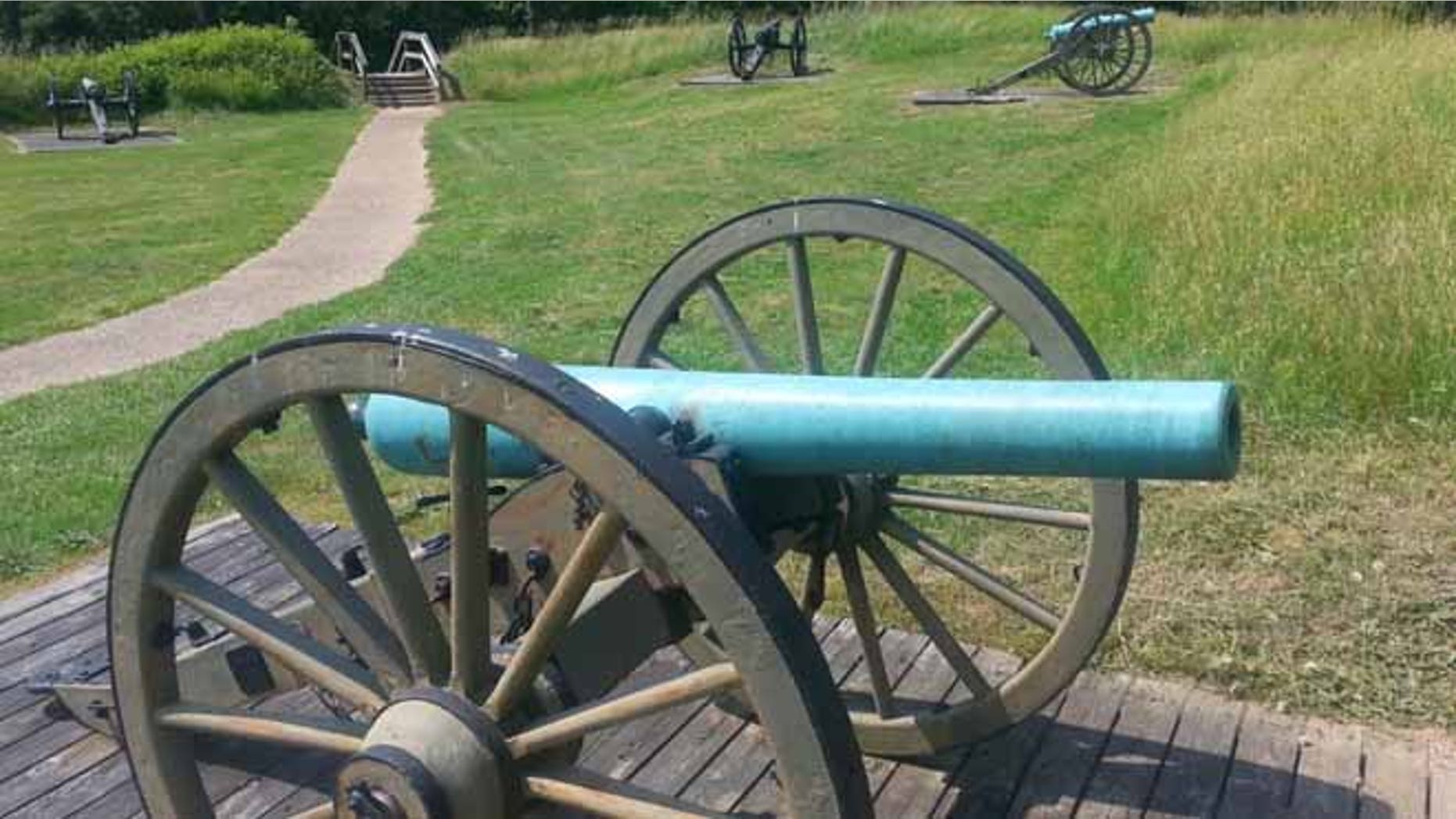 Thieves apparently digging for buried relics have desecrated a Civil War battlefield in Virginia, causing damage to a field where more than 1,000 Union and Confederate soldiers were killed.
The National Park Service is calling the looting at the Petersburg National Battlefield an affront to the memory of those who fought and died on that field during the Siege of Petersburg 151 years ago.
Park officials said the field had been excavated in a number of spots.
"This kind of aberrant behavior is always disgusting, but it is particularly egregious as Memorial Day weekend arrives, a time when we honor the memories of our friends and family," NPS superintendent Lewis Rogers said in a press release Friday, according to WRIC-TV.
The looted area has been designated a crime scene, the station reported. It was closed to visitors but the rest of the 2,700-acre park was still open.
WRIC spoke to park visitors Friday who said they were appalled looters would disturb such a historic site.
"This is a place we should all commemorate and honor our history as a nation," Tom Philabaum, of Charlottesville, Virginia, said.
The looting at Petersburg is a federal crime punishable by up to two years in prison.