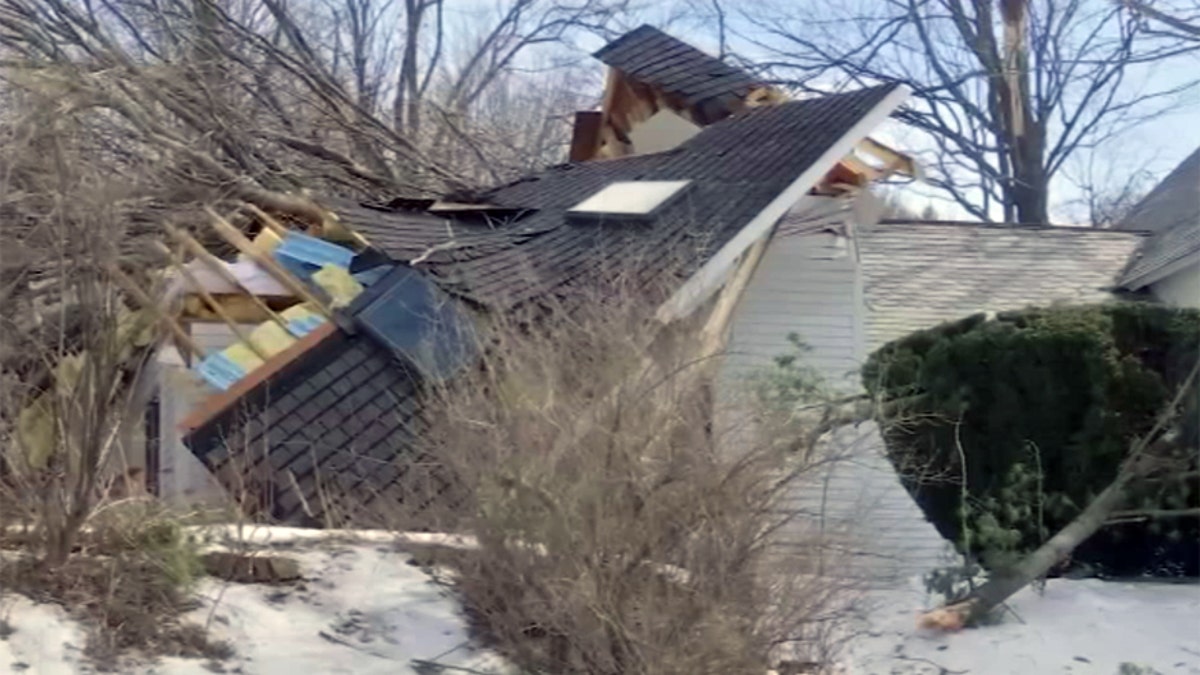 CONWAY, Mass. – The National Weather Service has confirmed that a tornado with winds up to 110 mph touched down in western Massachusetts.
Meteorologists say the EF-1 tornado touched down Saturday evening in Conway in Franklin County.
The weather service says most of the damage took place in Conway, with a brief touchdown in Goshen in Hampshire County.
The tornado's path was roughly five miles long and about 200 yards wide at its widest.
The tornado snapped dozens of trees and knocked out power. Several buildings were heavily damaged, with roofs torn off and walls knocked down exposing interiors. Town officials say six homes were made uninhabitable.
No serious injuries were reported.
The weather service says it's the first time a tornado has been reported in Massachusetts in February. Records date to 1950.