Rape suspect professes innocence, notes that accuser weighs '300 pounds, no exaggeration': reports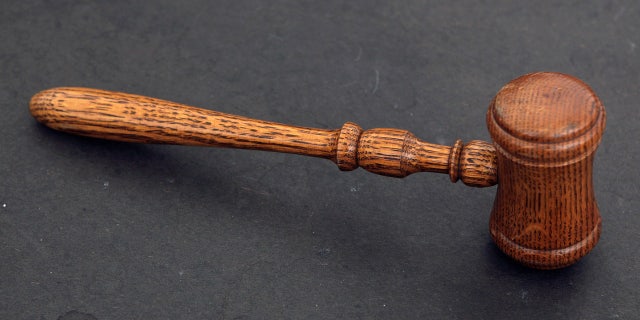 A Northern California man representing himself in his rape trial told the judge Thursday he wouldn't have pursued the alleged victim, saying he's a "good-looking guy" and his accuser weighs "300 pounds, no exaggeration," according to local reports.
Boxing instructor Izell Lewis, 26, a resident of Marin County, also denied that he masturbated in front of an Uber driver last month while out on bail in the rape case, The Mercury News reported.
Lewis, who faces charges in that incident as well, insisted on invoking his right to self-representation, even after Judge Andrew Sweet thoroughly informed him of the ramifications and risks of the decision.
"This is a terrible idea," Sweet said. He ultimately approved Lewis' request.
OHIO MAN ALLEGEDLY BRINGS CHICKEN ALFREDO TO SEDUCE 15-YEAR-OLD BOY
The alleged rape took place in a stairwell at the Corte Madera Town Center. Prosecutors said the victim also worked at that mall.
But the exact date of the supposed episode is unclear, with the alleged victim initially telling police it happened on July 27. Later, the victim backtracked, saying it really occured July 13, according to The Mercury News.
The discrepancy is significant, Lewis' former court-appointed attorney Michael Coffino had argued, because prosecutors didn't disclose the second date in time for the defense to retrieve potentially exculpatory surveillance videos and social media messages.
"In an act of extraordinary ineptitude, the prosecution applied for a search warrant (at defense request) to obtain the Snapchat evidence but used the wrong offense date, making the warrant useless," Coffino reportedly wrote in a motion.
Now that Coffino is off the case, it's unclear where Lewis will take that argument.
He faces up to eight years in prison.