Rain and rushing water drench Heartland, force flash flood emergency
Drenching storms pounded the Midwest over the weekend, forcing search crews to rescue stranded drivers and pedestrians during flash flood emergencies.
Heavy rain swamped several areas of Kansas City, prompting high-water rescues and a temporary stoppage of the city's downtown streetcar service.
KMBC-TV reported that Friday night's storms caused Brush Creek, which runs through the south side of the city, to rise 10 feet in an hour.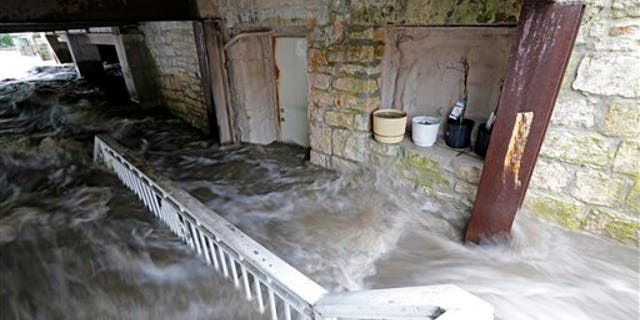 The Kansas City Star reported that the Johnson County Emergency Management office said there were more than 10 water rescues before 11 p.m. due to the flash flooding.
The streetcar service was suspended for an hour downtown due to flooding, and highways around downtown took on water, too.
The paper reported that storms over the Kansas City area Friday night were part of a system of severe weather that brought the threat of tornadoes earlier in the day.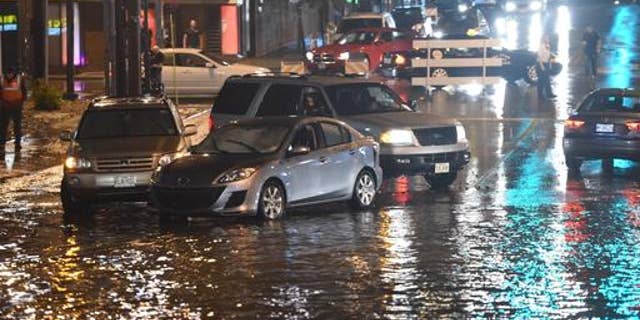 The National Weather Service in Kansas City tweeted Saturday that 4.56 inches of rain fell in a 24-hour period. A tornado reportedly touched down near Lathrop, Mo., Friday about 7:45 p.m., according to the weather service.
In Iowa, volunteers scrambled to build sandbag walls around businesses and some homes as the rain-swollen Turkey River threatened to breach protective levees in northeast Iowa.
Authorities say the flooding already occurring in Clayton County's Elkader and elsewhere is expected to worsen as fears grew that the Turkey River would crest at 27 feet. That's 15 feet above flood stage and just three-quarters of a foot under the record crest of more than 27.75 feet in 2008.
The flooding was so bad that the Iowa Department of Natural Resources was forced to begin evacuating 150,000 fish from its hatchery near Elkader.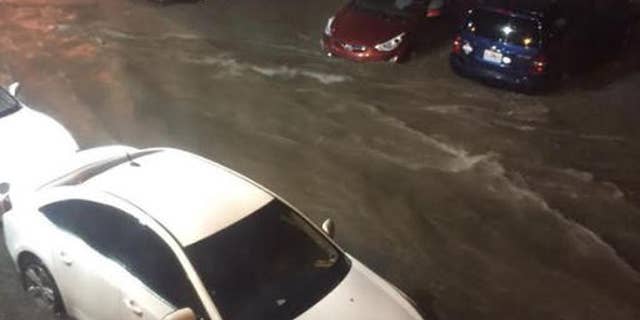 "You know the flooding is bad when even fish have to be evacuated," Kevin Baskins, an Iowa DNR spokesman, wrote Friday, the Des Moines Register reported.
The heartland flooding came as the long, hard slog of recovery was under way across south Louisiana, where a storm that began Aug. 12 dumped as much as 2 feet of rain in some areas over 48 hours, causing catastrophic flooding.
At least 13 deaths have been attributed to the flooding there, and more than 60,000 homes were damaged by the storm, which has been described as the worst disaster since Superstorm Sandy in 2012.
At least $110 million in agriculture was damaged by the Louisiana storm, a figure likely to grow, according to an estimate released last week by the LSU AgCenter.
The Associate Press contributed to this report.