Puppy set on fire in southeast Dallas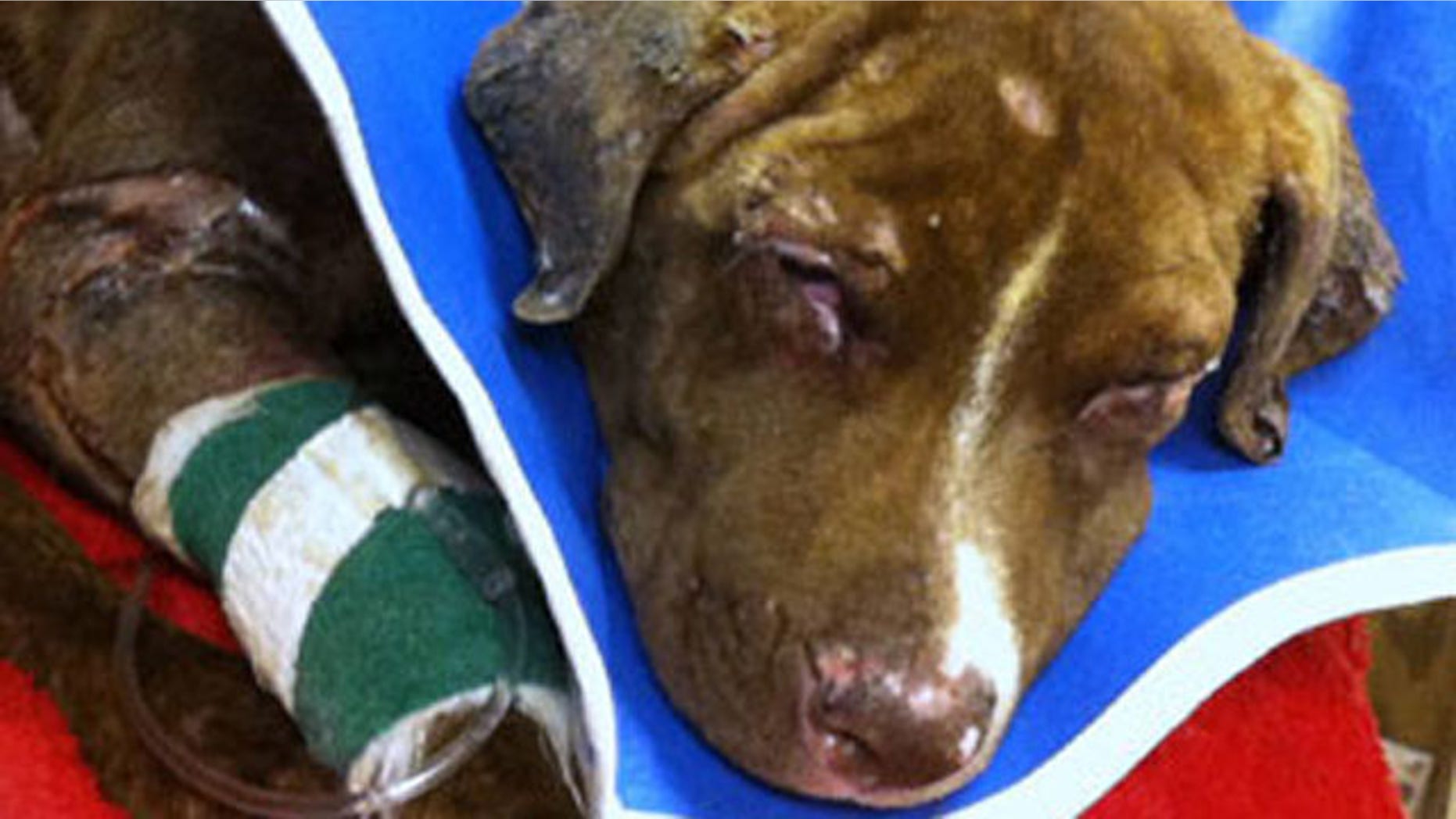 DALLAS – Dallas police are investigating after a 4-month-old puppy was badly burned last week in the southeast Dallas area of Pleasant Grove.
Police received a call April 4 about a group of males setting a dog on fire at an apartment complex. The group scattered when police arrived.
A witness told police someone poured lighter fluid on the puppy before setting him on fire. Before police arrived, a woman tried to put out the flames while the crowd laughed.
Witnesses also told police someone had tried to strangle the puppy with a rope.
DFW Rescue Me is caring for the Labrador terrier mix they've named Justice. He was burned on more than 60 percent of his body.