Puppy rescued in Pennsylvania county 'worst case seen' by rescuer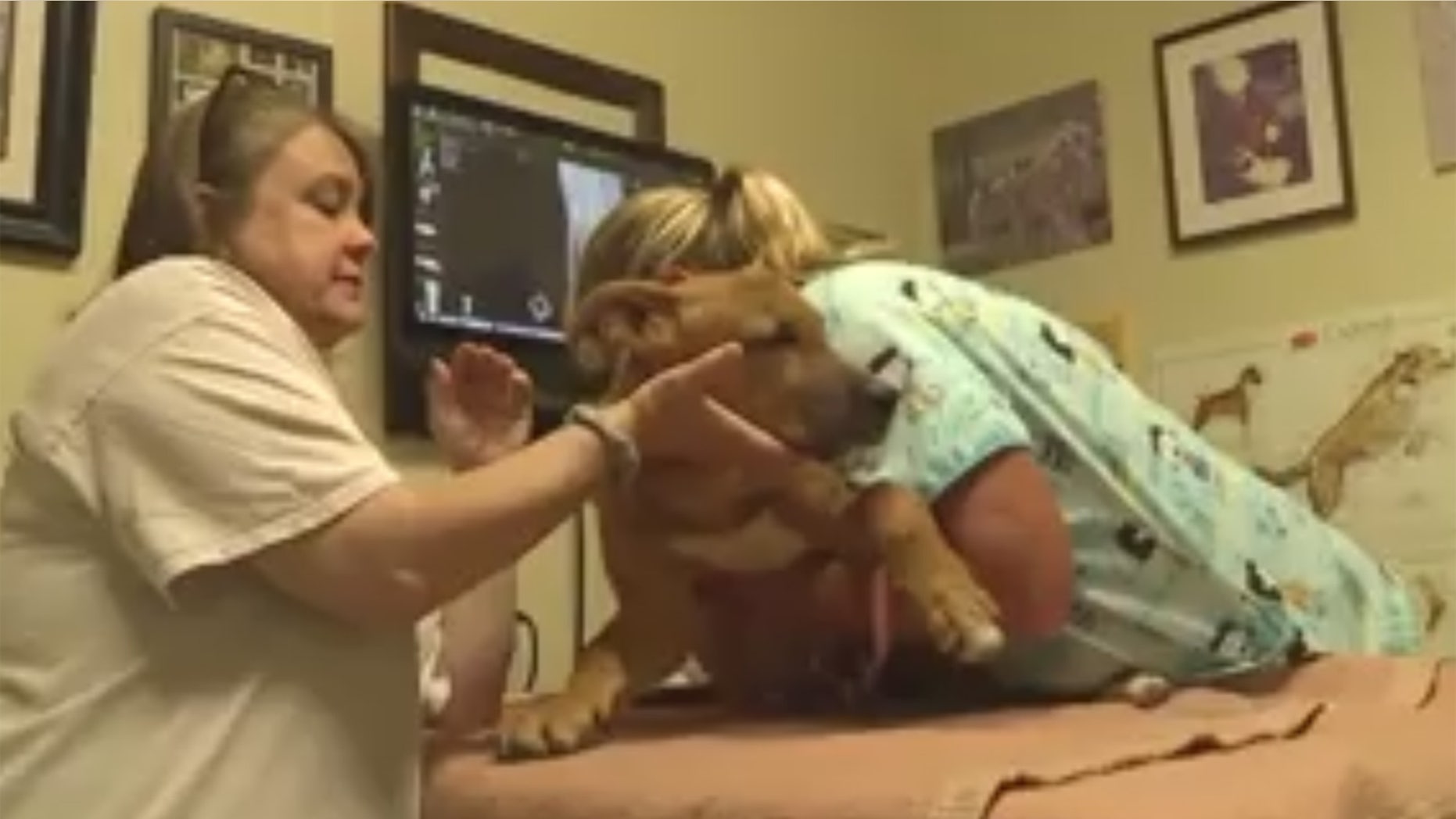 RED LION, Pa. – A puppy's injuries are the worst a York County rescuer has seen. The rescuer and a veterinarian believe it's a case of animal abuse.
Karma's the name of the 5-month-old dog. He underwent surgery for a serious leg injury, believed to be the result of a beating. Pennsylvania Gov. Tom Wolf is expected to sign Libre's Law which would increase the penalties for animal abuse.
Karma's a Shepherd mix puppy, rescued from a home in Wrightsville, York County. The pup's in pretty bad shape, emaciated and suffering multiple broken bones.
"Rib fractures and a break through the growth plate and the left, hind leg," said Dr. Chris Runnels, a surgical specialist at Lititz Veterinary Care, where Karma had surgery.
A rescuer brought Karma to Beth Ludwig after his owner surrendered him. Ludwig is the director of The Last Dog Resort in Red Lion.
"I got a phone call, a voicemail that was pretty frantic. She said her daughter told her that the man had beaten the dog," said Ludwig.
The Last Dog Rescue takes in dogs and provides them with foster homes and care until they're ready for adoption.
"He was one of the worst cases in this rescue," explained Ludwig.
Karma has a long road ahead of him, following major surgery for his broken leg.
"Whether it's an amputation or a repair, I'm not going to know until I get there," said Dr. Runnels.
Dr. Runnels says Karma's injuries are a result of blunt force trauma, believed to be sustained by an abuser.
"This is comparable to being hit by a car, being hit by a human instead," Dr. Runnels.