Pulse nightclub's sign covered in preparation for Hurricane Irma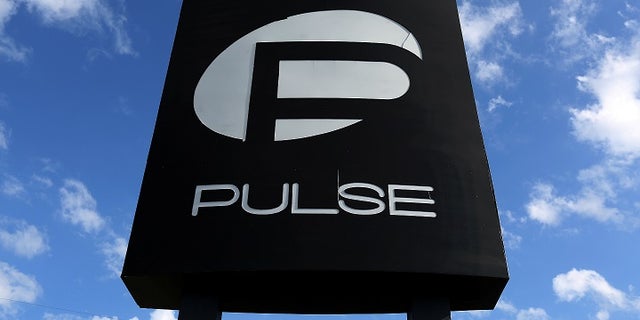 Before Hurricane Irma's expected landfall in Florida, a crew worked to protect the sign of the Pulse nightclub in Orlando.
Pulse was the site of the nation's deadliest mass shooting in modern history after a gunman opened fire on the crowded gay club on June 12, 2016, killing 49 people and injuring dozens more.
Workers draped a tarp over Pulse's sign on Saturday afternoon with jumper cables to protect it from the impending hurricane, WFTV-TV reported. After the tarp was secured, another worker painted a large white "P" on the protective sheet – similar to the now-covered sign.
"Thank you to all who helped ensure that we are prepared for [Hurricane Irma]," the nightclub's nonprofit foundation said in a tweet Saturday. "We hope for the safety of all those in its path."
onePULSE Foundation, the nonprofit established after the tragic shooting, had scheduled a town hall forum last week but rescheduled it for October due to the storm.
HURRICANE IRMA MAKES LANDFALL IN FLORIDA KEYS AS CATEGORY 4 STORM
Hurricane Irma slammed into the Florida Keys Sunday morning as a Category 4 hurricane as it continued on its path to Florida's west coast. By Sunday afternoon, the storm was downgraded to a Category 3 hurricane with sustained winds of up to 120 mph.
At least 28 people have died from Hurricane Irma so far after it ravaged the Caribbean last week.