Pregnant Guatemalan mother of five faces deportation has hearing delayed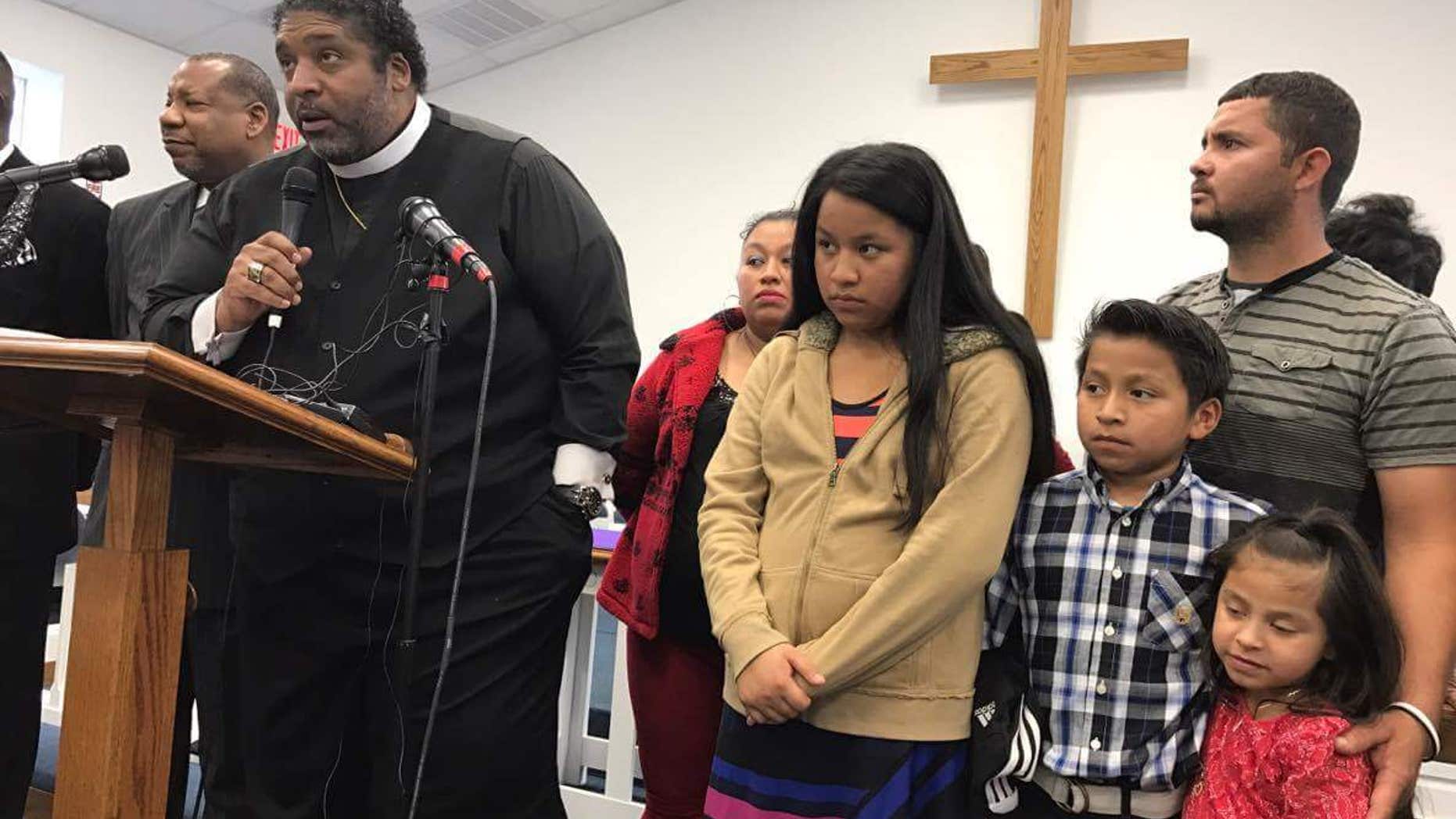 CHARLOTTE, N.C. – A pregnant mother of five who is facing deportation to Guatemala had her immigration hearing postponed until the first week of April.
Thirty-three-year-old Lilian Cardona-Perez arrived in the U.S. at age 15 and received a valid work permit, which she renewed every year.
According to her attorney, Yesenia L. Polanco-Galdamez, she has always worked legally.
ILLEGAL IMMIGRANT TAKES REFUGE IN DENVER CHURCH TO AVOID DEPORTATION
"She was detained in 2010 for a criminal charge that was later dismissed. She was detained in Raleigh and under the 287g program was immediately screened by ICE and placed in removal proceedings," Polanco-Galdamez said.
According to The Fayetteville Observer Homeland Security first began looking at her after she was accused of a property crime.
"She was released by ICE on her own recognizance. She failed to appear at her first immigration court date and the immigration judge ordered her removed in [absentia]."
Pooyan Ordoubadi, an associate attorney at Polanco Law, told Fox News Cardona-Perez was given an Order of Supervision "which requires you to check-in every few months or possibly every year, depending on what the ICE Officer wants."
Polanco-Galdamez claims Cardona-Perez's never received the letter immigration officials sent and that she found out at her last check-in with ICE on February 16, 2017 she was being deported when she went to renew her paperwork.
"You have to notify them of a change of address and you cannot travel outside of the ICE Office's jurisdiction for more than 48 hours without receiving permission to do so," Ordoubadi says.
The lawyer, immigration advocates and civil groups such as the National Association for the Advancement of Colored People (NAACP) say the detention was unwarranted.
IN FACE OF RISING DEPORTATION, IMMIGRANTS INCREASINGLY FORCED TO FIGHT ALONE
Cardona-Perez's lawyer argues that President Trump's immigration executive order targets immigrants who commit crimes or live in the United States illegally, but neither of those are her client's case.
Cardona-Perez's work permit is valid through October 2017, her lawyer said.
IMMIGRANT VET AWAITS JUDGE'S DEPORTATION RULING AFTER DRUG CONVICTION
She said she is exploring her Cardona-Perez's eligibility for a U visa, which is given to people who have suffered physical or mental abuse. In addition, the lawyer told Fox News, she is looking into a crime committed against her client in Guatemala to see if she qualifies for a potential Withholding of Removal and also Deferred Action for Childhood Arrivals (DACA).