Postal worker steals more than 6,000 greeting cards filled with cash and checks, records say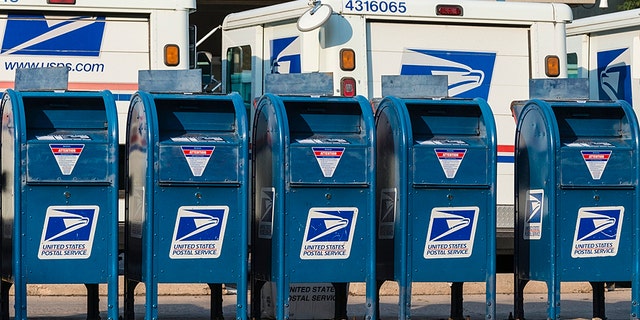 NEWYou can now listen to Fox News articles!
She ruined birthdays, weddings and holidays for thousands of Wisconsin residents.
A U.S. postal worker admitted she stole more than 6,000 greeting cards filled with cash and checks while delivering mail in Wauwatosa. Ebony Lavonne Smith, 20, pleaded guilty last week to theft or receipt of stolen mail, the Milwaukee Journal Sentinel reported.
Authorities began investigating Smith after residents in Wauwatosa reported in summer of 2017 they were not receiving graduation, wedding, birthday and sympathy cards.
On Jan. 25, a test greeting card containing $20 and a transmitter that signaled when the envelope was opened was sent out to a Wauwatosa address, court documents stated. The card was placed under Smith's route.
During her shift, a USPS supervisor watched Smith sifting through mail trays and removing several greeting cards. Smith activated the transmitter when she opened the test card while standing outside her car, the report stated.
Postal agents approached Smith and found the $20 in the test card was missing, Milwaukee Journal Sentinel reported. Along with the money, authorities found 31 greeting cards in Smith's vehicle. Another 23 cards and a Starbucks gift card were found in her USPS vehicle.
Smith returned the $20 and later admitted to stealing the cards so she could use the cash found in them to pay for bills and take care of her four children. She said she would steal cards one to two days per week, gaining about $50 to $100. She would allegedly reseal some of the envelopes.
In July, a car registered to Smith was located at an auto salvage yard containing 6,625 greeting card envelopes and 540 personal checks dated between March 2017 and January 2018. Another 45 cards were unopened.
It's unclear if residents were reimbursed for the stolen money or received the cards after Smith was caught.