Police suspect foul play after remains of missing Ohio woman found near creek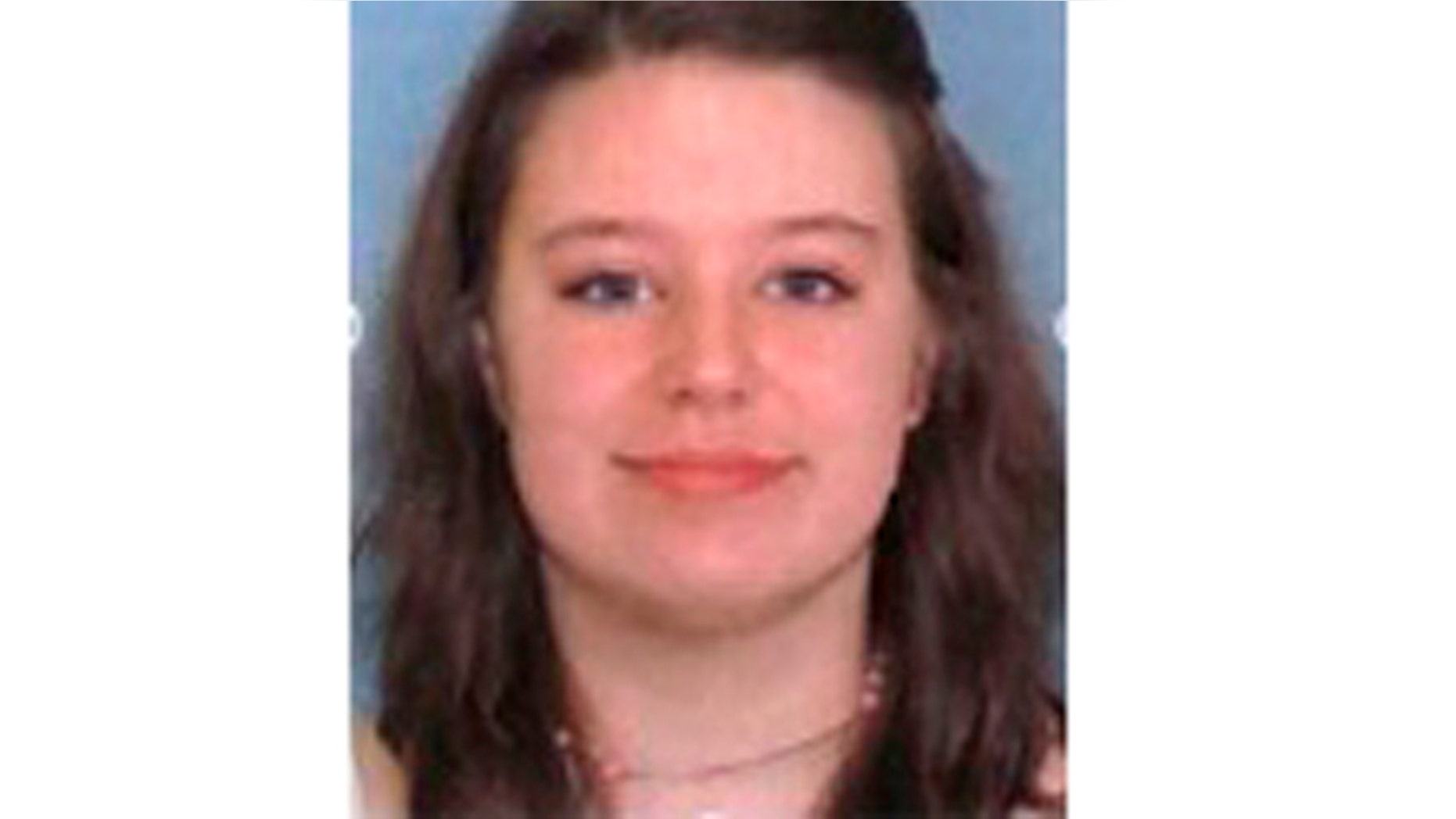 CINCINNATI – Authorities turned their focus Thursday to determining how a 21-year-old southwest Ohio woman died, following discovery of her skeletal remains in Indiana 20 months after she went missing.
"It's basically like a brand new investigation," said Indiana State Police Sgt. Noel Houze.
Indiana police investigators took "numerous items" from the site where Katelyn Markham's remains were found for study and possible testing, Houze said. He said the creek area where the remains were found is used by some as a dumping ground, so it's too soon to say whether any of the items are significant to the investigation.
"They collected a lot of stuff," he said, declining to describe the items but adding that they could turn out to be trash.
Indiana police and Fairfield, Ohio, police have a joint investigation in the case and suspect foul play. Markham was reported missing Aug. 14, 2011, from her home in suburban Cincinnati just days before her 22nd birthday. Her remains were found Sunday, some 25 miles west of her Fairfield home, and identified Wednesday with the aid of dental records.
"The biggest two questions are how did she die and where did she die?" Houze said.
He said investigators would go back and interview people who had been questioned earlier in the missing person case, "to see if they can pick up something new." He said police are urging anyone with information about the case to call.
He said authorities will decide what possible evidence should be sent to labs and what testing could be done on the skeletal remains to yield evidence.
The Hamilton County coroner's office in Cincinnati identified Markham's remains, but referred questions about the investigation to Indiana authorities.
A Brookville, Ind., man told The Cincinnati Enquirer that he and his wife found the remains early Sunday while looking for scrap metal along the Big Cedar Creek near Cedar Grove. Andy Hicks, 35, said he and wife Natalie found a jawbone near a tree, then a skull in a brown grocery bag, and other remains some 30 yards from the water.
Fairfield Police Chief Michael Dickey, whose investigators have pursued numerous leads in the case, declined to discuss their next steps.
"We were all concerned that she would never been found, and this will allow us to proceed with the next phase of the investigation," Dickey said. "I'm sure the family is devastated, but it does answer the question."
Her father, David Markham, was stunned by the discovery.
"I'm doing as well as can be, and I appreciate the love and support," Markham told WLWT-TV of Cincinnati. "I just need time right now with my other daughter Ally."
Her fiance, John Carter, wasn't available for comment Thursday, but his stepfather said the news had hit Carter hard.
"Pretty much crushing at this point," said Steve Winkler. "Everything is fresh again, just waves of emotion. He's doing the best he can."
The case had brought out hundreds of volunteers to help police and professional search teams scour nearby woods, waterways and rural areas, and was featured on national television shows. The only item gone with her was her cellphone, which apparently was turned off shortly after she went missing. Her dog was locked in a bedroom, and her car and purse were left behind in her town house just off a busy street in Fairfield.
"I never expected this day to come. It's all so surreal," said neighbor Donna Messano Metz, who had searched for her repeatedly. "It's awful."
She said she had searched as recently as a month ago, and that an earlier search had taken volunteers to within a few miles of where the remains were found.
The case had stunned a community of 43,000 residents where violent crime is rare. There were vigils, fundraising events for search costs and billboards, and fliers with her image were in businesses around southwest Ohio, and there were national TV reports on the case.
Numerous tributes and condolences were posted, after news of the remains circulated, on a Facebook page called "Missing! Bring Katelyn Markham Home."
She was last seen by her fiance late Saturday, Aug. 13, 2011. He said she then sent him a text message not long after he left her home. Carter called police that Sunday evening. He said that she hadn't responded to text messages, and that he became alarmed when he went to her home to find her car and nearly all her belongings still there.
She was only weeks away from earning her bachelor's degree from an art college. She and Carter had known each other for years and had said they planned to move to Colorado and get married later.
Carter and her father said repeatedly that that it would be out of character for her to leave town without contacting anyone. She worked two jobs besides doing art work, and police concluded that she was a hard-working, wholesome young woman who appeared to have been a victim of foul play. However, they had said they didn't have any evidence to prove that a crime had been committed.