Police seek to 'find a killer' of 2 Iowa cousins as authorities work to identify bodies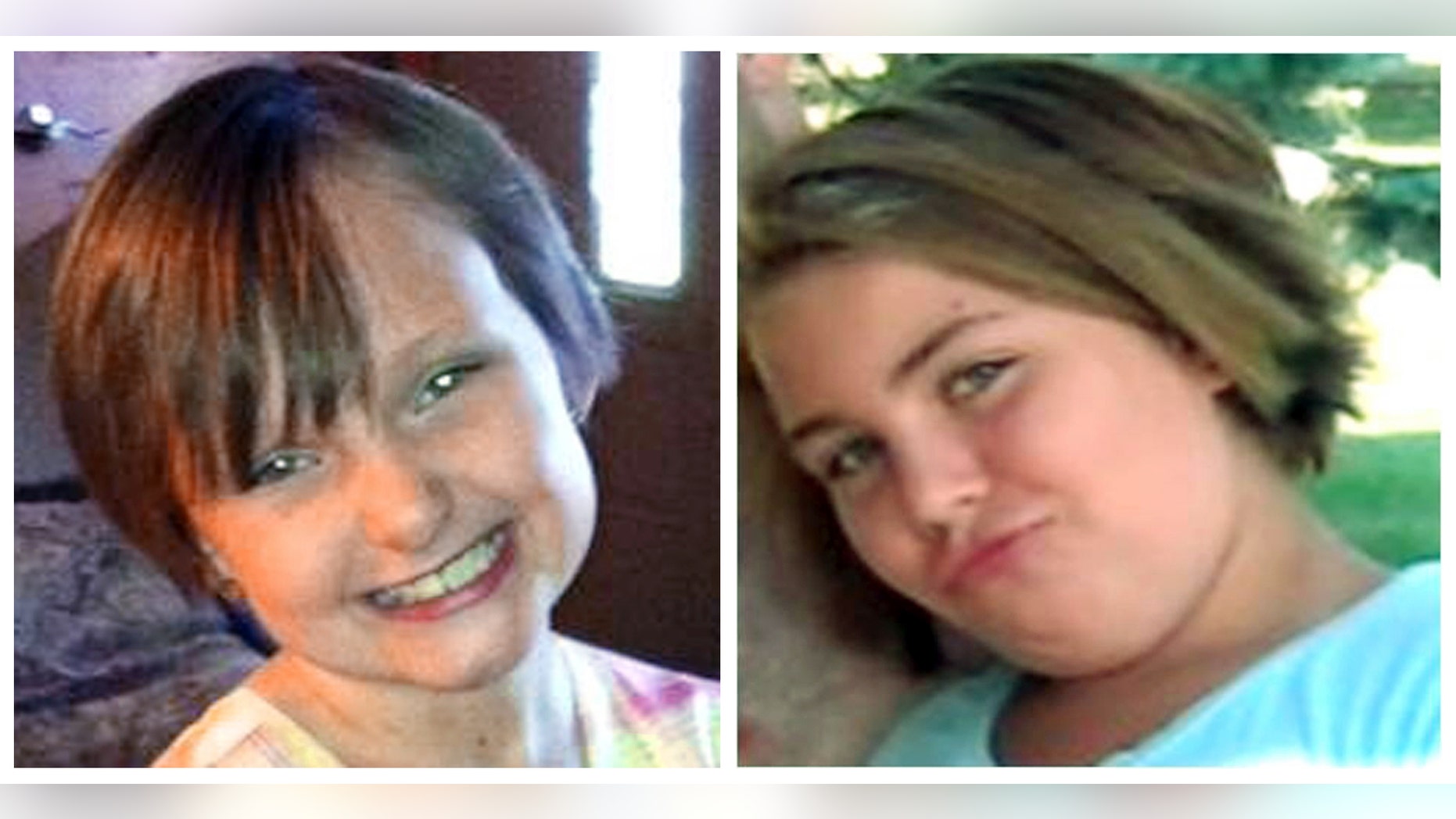 EVANSDALE, Iowa – A sheriff involved in the investigation of the apparent kidnapping and murder of two Iowa cousins says the discovery of their bodies represents a long-awaited break that could help find their killer.
Black Hawk County Sheriff Tony Thompson said Friday that investigators are going to be deliberate in the case of Lyric Cook and Elizabeth Collins, who were 10 and 8 when they disappeared while riding their bikes in Evansdale on July 13. Authorities are also leaning toward reclassifying the case as a homicide investigation, but will wait for the results of the autopsies before proceeding.
Hunters found two bodies Wednesday believed to be Cook and Collins in a secluded wildlife area 25 miles from Evansdale.
Thompson says it could take weeks for results of their autopsies to be released. Authorities are going to be "extremely meticulous" in their work because, he says, "We've got an opportunity to find a killer."
Their disappearance sparked a massive search and kidnapping investigation involving the FBI, state and local police. Officials said at a news conference Thursday that investigators are "confident" the bodies are those of Lyric and Elizabeth, based on evidence found at the scene. Authorities say the bodies are small in stature and authorities "have no one else that's missing in this area."
"This 100 percent blindsided us and it absolutely did them as well," Sara Curl, a friend of the the girls' families and organizer of several community events to support them, said.
The families were still hoping the girls would come home maybe in time for Christmas until investigators told them that two bodies had been found.
The community held a vigil Thursday night after news of the discovery spread.
"I think everybody just needed to be together," Curl said. "Everybody was just wandering around going about their day not knowing how to handle things."
Tammy Marvets, whose 7-year-old son went to school with Elizabeth helped set up a Christmas tree to honor the girls.
"He's pretty upset. He says, 'Mom, I just want to cry.' I said, 'It's OK to cry, honey,"' Marvets said.
Investigators will continue combing the area for clues for several days and the park would remain closed to the public until at least Monday. "We will gather whatever is out there," official said.
The news of the girls' likely deaths hit hard throughout northeastern Iowa, which had rallied behind them and their families in the five months since they disappeared. Some residents in Evansdale, which is 90 miles northeast of Des Moines, had been holding out hope that they would be found alive.
"We are all grieving. We hurt for the families, and believe me it touches the community deeply because it is a small community," said Jeff Rasanen, pastor of the Faith Assembly of God Church in Evansdale. "It's a sad time. We were just praying for a much better outcome."
In a posting on her Facebook page Thursday, Heather Collins, Elizabeth's mother, said it was not the outcome the family wanted but now "we know our girls are dancing up with our savior." Collins thanked the community for an outpouring of support.
When Zuhra Hodzic, 25, of Waterloo, saw that Facebook message, she was heartbroken. Hodzic was a volunteer on searches for the girls and other community activities.
"You're left with a blank," she said searching for the words and fighting back tears. "It's heartbreaking. It's devastating."
For her and many others at the vigil Thursday, the focus turns now to finding who is responsible.
"Our community deserves justice, and I hope our FBI agents and cops and everybody involved gets for us what we deserve and that's justice for the whole family and all of us," she said.
At the girls' schools, additional counselors were available Thursday for students and others, according to Sharon Miller, the Waterloo schools spokeswoman. Lyric would have been in fifth grade at Kingsley elementary in Waterloo and Elizabeth would have been in fourth grade at Poyner school in Evansdale.
The two were being watched by their grandmother at Collins' home in Evansdale when they went for a bike ride on that summer afternoon. Surveillance footage and witnesses have confirmed that they were riding nearby. Hours later, after they didn't return, relatives reported the girls missing. A firefighter soon found their bikes near Meyers Lake, and a search that involved hundreds of volunteers and several police agencies ensued.
An FBI dive team brought in special equipment to search the lake days later, and the case was reclassified as an abduction after no sign of the girls emerged. Months passed -- as did each girl's birthday -- without any news as police chased thousands of tips and explored theories about what could have happened. Volunteers held prayer vigils and hung pictures of the girls. An anonymous donor last week pledged $100,000 for information leading to their return and the conviction of those responsible for their disappearance, on top of the $50,000 authorities had announced.
Authorities had asked hunters to look for the girls in remote woods and fields this fall.
The Associated Press contributed to this report.