Police raid New Jersey couple's home after $400G in GoFundMe cash they raised for homeless veteran disappears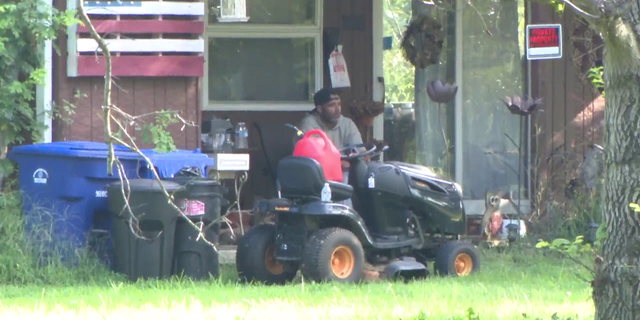 Police raided the home Thursday of a New Jersey couple who have been ordered by a judge to appear in court to explain what happened to the $400,000 they raised online for a homeless Good Samaritan.
Footage taken from the scene showed a shiny, black BMW car being towed away from the Bordentown property owned by Katie McClure and Mark D'Amico. Other videos showed D'Amico hitting golf balls off the lawn surrounding the home and ABC6 reported bags of items being loaded into a law enforcement vehicle.
Burlington County said a "search warrant was executed early this morning by the Burlington County Prosecutor's Office and the Florence Township Police Department at the residence of D'Amico and McClure in connection with a criminal investigation into the Johnny Bobbitt matter."
"As of this time, there have been no charges filed," Burlington County Prosecutor Scott A. Coffina said in a statement.
Superior Court Judge Paula Dow said the day before that McClure and D'Amico must show up in court next week for a deposition in a suit filed by Bobbitt over the whereabouts of the hundreds of thousands of dollars raised for him via GoFundMe, according to Fox 29.
Bobbitt's story went viral in late 2017 after he gave McClure his last $20 for gas when she was stranded. She set up a GoFundMe page for him, which raised $400,000.
LAWYER SAYS HE WAS 'COMPLETELY SHOCKED' AFTER HEARING THAT FUNDS VANISHED
Eventually, the relationship soured sometime after Bobbitt received roughly $75,000 of the funds. He used the money to purchase a camper and SUV, but he has admitted he squandered some of the cash on drugs. He no longer has the camper or SUV, the Philadelphia Inquirer reported Tuesday.
Bobbitt accused McClure and D'Amico of mismanaging the donations raised. The couple deny the claims.
Dow on Wednesday had chastised the pair's attorney over "grandstanding" and said his clients have to appear in person to assert their right against self-incrimination. Bobbitt was also ordered to be deposed.
In court, McClure and D'Amico's attorney, Ernest Badway, said about $200,000 had gone to Bobbitt, but Dow said Badway indicated he was "misadvised" by his clients and that later the court learned there was no money left. She said she wants them to appear in person. Neither the couple nor Bobbit was in court Wednesday.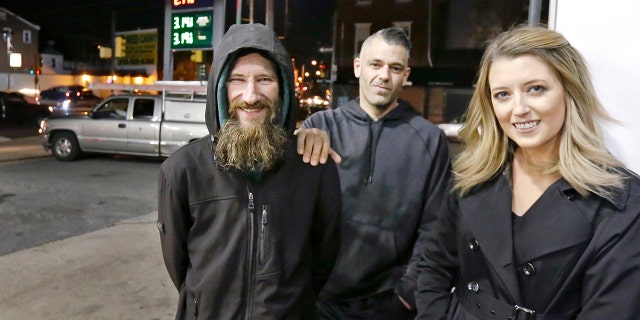 "I am not allowing you to be their voice anymore," said Dow, a former state attorney general.
D'AMICO REPORTEDLY SAID GIVING 'ADDICT' THE MONEY WOULD BE LIKE 'GIVING HIM A LOADED GUN'
Last month, D'Amico claimed that he controls the funds in the account and that he would dispense the money when Bobbitt gets a job and stops using drugs.
Dow also ordered the couple last month to wire the remaining funds to a trust for Bobbitt by Friday, and submit an accounting report of the donated money.
The money will be transferred to an account controlled by Bobbitt's lawyers but can't be used until the judge determines how it will be managed.
However, it seems that the funds have vanished.
Fallon said in court on Wednesday that Bobbitt is entering a 30-day residential treatment program. He has earlier said Bobbitt has a drug addiction.
GoFundMe spokesman Bobby Whithorne said the company is working with law enforcement to ensure that Johnny Bobbitt gets all the money raised for him.
Fox News' Lucia I. Suarez-Sang, Benjamin Brown and the Associated Press contributed to this report.